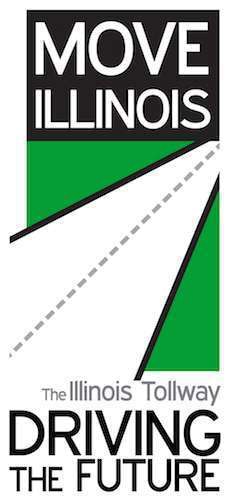 Illinois Tollway plans to spend $1.63 billion on transportation infrastructure improvements in 2015 as part of its $12 billion capital program, Move Illinois: The Illinois Tollway Driving the Future, the organization announced February 26.
Illinois Tollway operates and maintains 286 miles of interstate tollways in 12 counties in northern Illinois. The 15-year Move Illinois program began in 2012 and is expected to create or sustain 17,000, the organization reported.
"This year will be even bigger than last, with a record $1.6 billion in capital spending and significant progress on the Elgin O'Hare Western Access (EOWA) Project—which is currently designed to be the largest roadway investment project in Illinois," said Illinois Tollway Board Chair Paula Wolff.
The group also announced that it awarded $190.4 million in construction and engineering projects for Move Illinois in February, bringing the yearly project awards total to $365.9 million and more than $3.4 billion since the program's inception.
"As we begin the fourth year of the Move Illinois program, our customers are already seeing the benefits—including reduced congestion and improved mobility on I-90 from Rockford to Elgin," said Illinois Tollway Executive Director Kristi Lafleur.
The Illinois Tollway's 2015 capital program includes:
$839.6 million for rebuilding and widening the Jane Addams Memorial Tollway (I-90)
$319.8 million to continue building the $3.4 billion EOWA Project
$108 million in the Reagan Memorial Tollway (I-88), including roadway resurfacing from Illinois Route 251 to U.S. Route 30, rehabilitating 19 local crossroad bridges and improving ramps at three interchanges
$2.5 million for installing and upgrading dynamic message signs at various locations on I-90, Illinois Route 390 and the Tri-State Tollway (I-94), as well as on I- 39, I-57 and I-80 where the Tollway system connects to the Illinois Department of Transportation's interstates
$241.1 million for system-wide interchange and bridge repairs, maintenance facility work and other work to address the needs of the existing tollway system