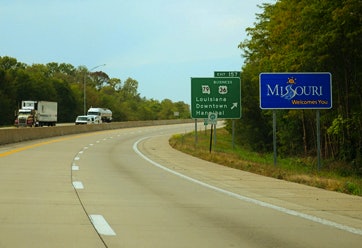 The Missouri Highways and Transportation Commission has approved the Missouri Department of Transportation's "325 System" plan, which will focus on maintenance rather than new construction for less than 25% of the states roads.
The plan's name comes from the figure MoDOT will have for construction in 2017—$325 million. Two years from now, the state will no longer have enough to match federal funds.
MoDOT will focus the funds, and work, on about 8,000 miles of the state's 34,000-mile highway system. The rest will receive will have limited routine maintenance.
"This action truly sets the stage to transform Missouri's transportation system and dramatically change the way we do business," said Commission Chair Stephen Miller. "After years of making great progress on the condition of Missouri's highways, we now face a future of watching our roads and bridges deteriorate."
More details on the plan are available here.