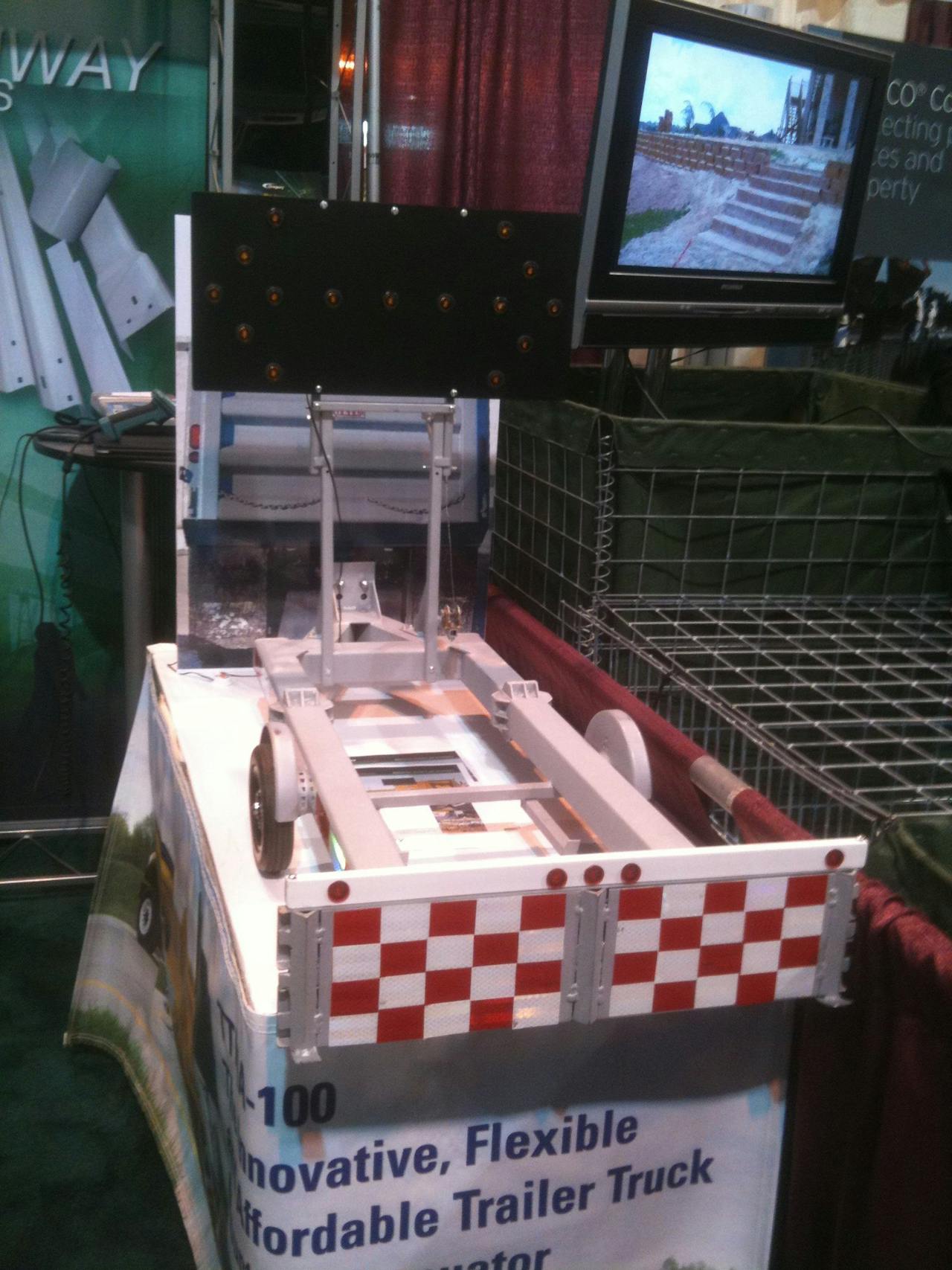 Gregory Industries' TTMA-100 trailer truck mounted attenuator (TMA) is the first hitch-mounted TL-3 approved TMA that can be used with almost any support vehicle in a fleet with 10,000-pound gross vehicle weight.
Only a standard 8-ton pintle hitch is needed for towing without vehicle modifications and without a dedicated support vehicle. Low tongue weight does not significantly reduced load-carrying capacity of support vehicle. A patented tube-bursting process uses the trailer frame as the energy absorber.
The 1,450-pound attenuator (1,750 pounds with arrow board) TMA meets all required and optional NCHRP 350 Test Level 3 (TL-3) criteria with the support vehicle blocked to eliminate all forward movement in a worse-case scenario.
For a video interview by Better Roads Executive Editor Tina Grady Barbaccia on the TTMA-100 from the American Public Works Association Show (APWA) 2011, click here.