By John Latta, Tina Grady Barbaccia and Mike Anderson
No Gas Tax Hike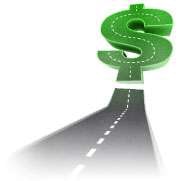 No Problem?
The Association of Equipment Manufacturers (AEM) has proposed a revenue-neutral solution to rebuild and modernize America's Interstates.
A multi-year highway bill can be fully funded without raising the gas tax, says AEM.
The plan is straightforward enough: It's a user fee. But Congress will almost certainly balk, because since SAFETEA-LU ran out, any suggestions that road users pay more has been stonewalled.
"With no political will by policymakers to increase the gas tax, we must look for other practical solutions that ensure the nation's transportation needs are satisfied," says AEM President Dennis Slater.
This proposal will provide critically needed funding, "without raising motor fuel or diesel fuel taxes and with no increase to the debt or the deficit," says the plan's architect, Jack Schenendorf, former vice chairman of the National Surface Transportation Policy and Revenue Study Commission, a major analyst body optimistically assembled before SAFETEA-LU expired in 2009.
The AEM proposal will inevitably run head-on into an unwillingness to use tolls, or user fees paid as if they were tolls, held by both the administration and the Republicans on the House Transportation and Infrastructure Committee – and a lot of others in Congress. The core of their opposition is that the roads were built with tax dollars and taxing the taxpayers to use them is an unfair double tax (tolling new roads is acceptable to both sides, but without an adequate Highway Trust Fund its unlikely many of those will be built in the short term). And Congress will worry mightily about privacy issues.
On the other hand, the proposal would do what no one else has been able to do without a gas tax hike – fund an adequate Highway Trust Fund (HTF) for the next five years. Alternatives to a higher gas tax have been tossed around since SAFETEA-LU expired and all through the extensions that have kept it comatose since, but none offer rapid income; they are nearly all long-term ideas with no reliable timetable.
The revenue-neutral transportation funding proposal offers two fee solutions:
A Federal Interstate User Fee
All vehicles using the Interstate Highway System would pay a user fee. The fee would be collected through an "EZ Pass"-like system, which would be entirely electronic. There would be no tollbooths.
All of the revenues generated by the fee would be deposited in a special account in the Highway Trust Fund. The revenues would be used exclusively to restore the Interstate Highway System to a state of good repair and to expand and modernize it to meet the challenges of the 21st century.
The fee structure would be set annually, by an independent group of experts, at the level necessary to reimburse the states in accordance with policies established by Congress for the federal share of these improvements. No higher, no lower. The fees would not be designed to control the level of traffic or to "price out" drivers from using the Interstate.
A Federal Motor Carrier User Fee
This fee would be imposed on commercial trucks' usage of all roads and would be collected through GPS-like systems currently being used by many trucking companies.
Trucks would not be double-charged for miles traveled on the Interstate; rather, those miles would be recorded through the Federal Interstate User Fee program.
SAY WHAT?
"The credit, the saving, and convenience of this country all require that our great roads leading from one public place to another should be straightened and established by law … To me these things seem indispensably necessary."
– General George Washington, 1785, realizing America's core need to build and care for a superior road system
Fed Grants Boost State DOT Budgets
Washington has handed out $417.3 million in grants for state highway projects – seriously less than the $13 billion states had asked for in their wish lists.
Secretary of Transportation Ray LaHood says the grants will fund work ranging from Interstate maintenance to research into innovative bridge materials and construction methods.
"The demand from the states for these funds shows just how critical the need is for infrastructure investment," he says. The Federal Highway Administration (FHWA) invited states to apply in June for federal funding from 14 discretionary grant programs and received more than 1,800 applications, totaling nearly $13 billion, which is more than 30 times the funds available.
"The list of state highway projects in need of financial help grows almost daily," says FHWA Administrator Victor Mendez. "At a time when states are facing serious budgetary constraints, these grants will help fill a critical need. Investments like these are immediate and long-lasting and will help create jobs."
And what did your state get? See the state-by-state list at fhwa.dot.gov/pressroom/fhwa1137/
And the Awards Go To….

The American Society of Business Publication Editors (ASBPE) has honored Randall-Reilly Publishing Co., parent company of Better Roads, with three national editorial awards, 12 regional editorial awards and three design awards in the organization's Azbee Awards of Excellence.
This is a peer-judged contest that honors the top Business-to-Business publications.
Better Roads won four awards — two gold, one silver and one bronze.
Mud Dud
EPA has got a little mud on its tires.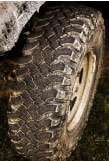 The U.S. Environmental Protection Agency has decided to back off from proposed "numeric turbidity limits" on the amount of dirt the agency will allow in stormwater from construction sites.
We might call dirt in water plain ol' mud.
The chief executive officer of the Associated General Contractors of America (AGC), Stephen E. Sandherr, reacted by saying that, "The fact that the EPA recognizes the serious flaws in the data supporting its efforts to impose a rigid, one-size-fits all, limit on the amount of dirt in rainwater leaving construction sites is encouraging. Indeed, contractors are already required to take significant measures to ensure that dirt – clean, uncontaminated dirt – does not escape from project sites. Setting a specific limit on how much dirt should be in rainwater will only force contractors to spend billions more on new dirt-busting measures that may not work, expose firms to costly lawsuits from outside groups and put them at risk of receiving tens of thousands in daily fines."
But Sandherr is not entirely happy with the agency's withdrawal, because he notes, "EPA is only seeking to delay imposing its new mud rule, instead of abandoning the idea all together."
Technically, the EPA has withdrawn its 2009 proposal from the White House Office of Management and Budget. OMB clearance is the last step in the rulemaking process before a proposal (or final rule) is signed and published in the Federal Register.
The Fall Goes On
New infrastructure rankings in the World Economic Forum's 2011-2012 Global Competitive Report are due out this month. According to a copy obtained by Reuters news agency, the U.S. ranks 16th, falling a notch as South Korea moved past us in the last twelve months.
In the forum's 2007-2008 report, American infrastructure was ranked 6th best in the world. Take a look at the 2010-11 rankings:
WORLD INFRASTRUCTURE RANKING
1. HONG KONG
2. GERMANY
3. UNITED ARAB EMIRATES
4. FRANCE
5. SINGAPORE
6. SWITZERLAND
7. NETHERLANDS
8. UNITED KINGDOM
9. CANADA
10. SWEDEN
11. JAPAN
12. ICELAND
13. DENMARK
14. SPAIN
15. UNITED STATES
Source: World Economic Forum, "The Global Competitiveness Report 2010-11," Table 6.