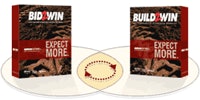 Portsmouth, N.H., June 22, 2011 – BID2WIN Software is pleased to announce the latest release of its field tracking and analysis solution, BUILD2WIN Field version 2.3. This much anticipated release includes many exciting new features that add even more power and flexibility to the browser-based solution.
"We're particularly excited about the release of BUILD2WIN Field (v2.3) as it represents yet another milestone in our integration with Viewpoint's Construction Accounting application," explains Jeff Pankratz, Vice President of Client Services at BID2WIN Software. "Direct communication between the Viewpoint and BUILD2WIN databases will help our mutual clients ensure that resource information is consistent between the two applications—without the need for manual data entry in two different places. We're looking forward to introducing the same level of integration with other accounting applications."
BUILD2WIN Field (v2.3) includes the following new features:
Ability to Import Resources from Outside Sources – BUILD2WIN now allows you to import resources from an external data source. This is a terrific way to quickly add new resources to your BUILD2WIN database, or quickly update information for existing resources.
Import New Resources from CSV – New resources—such as employees, equipment, materials, organizations and accounts—may now be imported from CSV files.
Update Existing Resources from CSV – Information pertaining to existing resources may now be updated via CSV import.
Import New Resources from Viewpoint – New resources may now be imported via web services, directly from a Viewpoint accounting database.
Mobile Installation Wizard Improvements – BUILD2WIN's Mobile Install/Update Wizard now uses a "Simple Recovery Model" which leads to a leaner and more efficient mobile database, and improved performance.
BUILD2WIN Field (v2.3) is now available for download to all BUILD2WIN Field clients with an active software maintenance and technical support agreement. If you are not already a BUILD2WIN Field client, and would like more information, visit www.bid2win.com or contact the BUILD2WIN sales team at (800) 336-3808.
Located in Portsmouth, N.H., BID2WIN Software Inc. offers state-of-the-art enterprise-class construction management solutions for the infrastructure industry worldwide. The company's flagship product, BID2WIN Estimating & Bidding, is the first estimating and bidding software built from the ground up with a true client-server architecture utilizing Microsoft .NET and SQL Server technology. Offering a unique competitive advantage and superior performance and flexibility, BID2WIN helps leading construction firms increase profitably through more accurate and efficient estimating and bidding.
The BUILD2WIN Integrated Construction Management Suite is comprised of three stand-alone or totally integrated modules, including Field (field tracking & analysis module), Logistics (resource planning & dispatching module) and Maintenance (equipment maintenance & repair management module). All three browser-based modules of BUILD2WIN share a common database, providing real-time visibility into, and control over, project profitability.