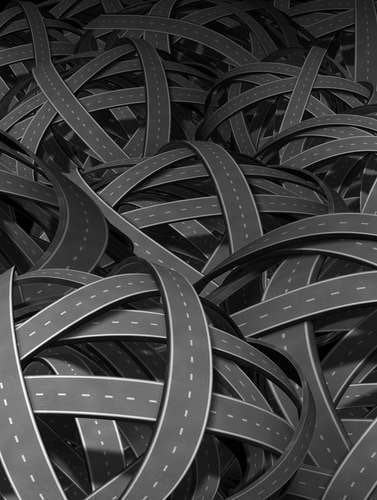 Is highway infrastructure in better shape than we think?
According to a new report from the National Center for Policy Analysis (NCPA), America's highways are getting safer and smoother. However, despite heavy subsidies, public transportation infrastructures are falling apart.
The report found that only 11 percent of America's highway bridges were considered structurally deficient last year, down from 24 percent in 1990, the ACPA notes. The organization says that this is a sign of a transportation infrastructure that is continuously improving, says Randal O'Toole, a senior fellow at the Cato Institute and author of "Is U.S. Transportation Infrastructure Falling Down?"
(For a proprietary report on the State of U.S. Bridges, see the Better Roads annual Bridge Inventory report.)
Because most of the nation's highway infrastructure is still paid for through various user fees instead of government subsidies, O'Toole notes in an ACPA press release that "there has been ample funding to keep the nation's roads in good repair." Highways were actually an average of 20 percent smoother in 2009 than they were in 1989, according to the "roughness index" of the Department of Transportation.
O'Toole notes that these improvements have not been seen in America's public transit systems. Despite overwhelming financial support, these transportation systems are routinely in disrepair and often request additional funds, ACPA says.
O'Toole cites these examples:
In 2010, the Massachusetts Bay Transportation Authority needed $3 billion to bring the system to a state of good repair, but was able to find only about $200 million.
The Federal Transit Administration reports the nation's transit industry has a $78 billion backlog of work that must be done to bring transit infrastructure into a "state of good repair."
He found that subsidies to public transit have not improved infrastructure or usage rates,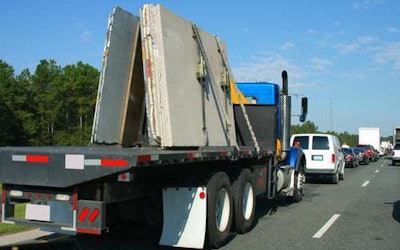 partially because most of those subsidies don't go to riders, but to increased profits for construction firms and increased pay and benefits for transportation workers, according to a press release from ACPA.
However, as an editor who has covered the transportation construction industry for the past nine years, I still think we are far from where we need to be with highway funding to keep our bridges and roads in good condition. After nine extensions and nearly three years, we were finally able to get the reauthorization of the surface transportation bill, the Safe Accountable Flexible and Efficient Transportation Equity Act: A Legacy for Users (SAFETEA-LU), that expired in September 2009.
The new $105 billion, 27-month bill, Moving Ahead for Progress in the 21st Century (MAP-21), passed on July 6 will at least keep us temporarily solvent. However,
Congress still has to worry about the solvency of the Highway Trust Fund (HTF), which will be depleted in 2015.
Alison Premo Black, Ph.D., senior economist for the American Road & Transportation Association (ARTBA), tells Randall-Reilly (RR) Business Media's Construction Division (parent company of Aggregates Manager, Better Roads and Equipment World magazines) that although the paper addresses some of the physical attributes of the system, there is also an issue of congestion and increased demand on the system.
"Average yearly hours of delay per auto commuter have jumped from 19 hours in 1982 to 52 hours in 2010, according to the latest Urban Mobility Report from the Texas Transportation Institute," Premo Black tells an RR editor. "This trend is seen across all urban areas – even smaller cities have seen an increase from an average of 5 hours of delay in 1982 to 18 hours in 2010."