Inside the Highway and Bridge Industries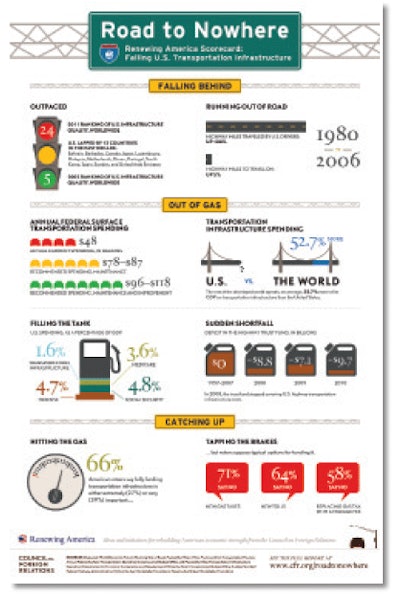 Say What
"The joke in our office is that we've become the department of maintenance because we don't have any money to build new roads."
— Ananth Prasad, Florida's secretary of transportation, on jacksonville.com
Public works "Showtime" coming to California
The American Public Works Association (APWA) International Public Works Congress & Exposition is August. 26-29 at the Anaheim Convention Center in Anaheim, Calif.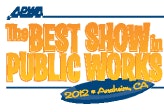 There will be more than 125 technical and professional development education sessions. APWA's education sessions are based on classroom, interactive and "live" learning labs models. Continuing education units (CEUs) and professional development hours (PDHs) can be earned from the sessions.
The latest products, services and technologies specific to public works will be showcased over nearly 90,000 square feet.
The show features include:
Technology Pavilion – The hottest technology; and public works apps during "There's an App for That" interactive demos.
Green Pavilion –The newest eco-friendly products and services
Central Park – Experience innovative parks and recreation products in a park created right on the show floor.
New Product Showcase – New products introduced since the 2011 Congress.
Exhibitor Solutions Theater – Exhibiting companies talk about solutions you can use now, in 50-minute sessions on the exhibit floor.
APWA Executive Director Peter B. King tells Better Roads that the2012 conference not only features high-tech and high impact innovations and solutions, but will also highlight some of the most innovative infrastructure and community planning programs in North America. "Attendees will also learn to connect sustainability principles to day-to-day operations," King says. "There will be over 120 education sessions to choose from. We believe participants will come away armed with tools enabling them to make a positive difference in their communities and organizations."