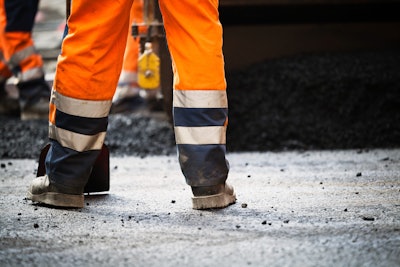 The Ohio General Assembly passed a bill on Wednesday to protect crews working on the state's roadways.
The measure, Senate Bill 137, updates Ohio's "Move Over Law," now requiring motorists to slow down and, if possible, move to an adjacent lane when approaching construction, maintenance and public utilities commission vehicles that are parked on the roadside with flashing, oscillating or rotating lights.
The law previously required motorists to slow down or move over only when approaching police and other emergency vehicles.
Officials from the Ohio Department of Transportation (ODOT) and the Ohio Turnpike and Infrastructure Commission partnered with lawmakers to provide a safer environment for highway workers.
ODOT Director Jerry Wray says the bill helps the agency meet its goal of safety for all drivers and highway workers.
"The expanded Move Over Law is a critical step to improving the safety of our workers, who risk their lives and well-being every day to care for the excellent transportation system the citizens of Ohio have come to expect," Wray said.
To see a copy of the legislation, click here.