Squats for train tickets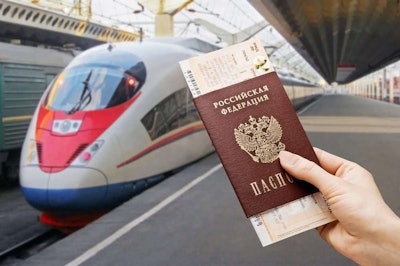 Need a train ticket but don't have any cash on you? Just squat for it.
In exchange for knocking out 30 squats, you can score a free subway ticket – worth about a buck – at Russia's Vystavochnaya station, west of Moscow, according to a Wired report.
Why the free fare?
The physical exertion in exchange for a free ride is aimed at getting people active and excited for the 2014 Olympic Games in Sochi, Russia, which begin in February.
For a video of people squatting for tickets, go to wired.com/autopia/2013/11/squats-train-ticket. (The video has no words but has captions in Russian overlaid on the video.)
Woman skydives into moving car
This is one way to travel: start by skydiving and end up in a moving car to get you to the next location.
Traveling between 20 to 40 mph in the air, 28-year-old nurse Katie Hansen from Northern California landed into a moving Mustang convertible as part of an extreme sports event in Norway, according to ThePostGame. The car was traveling at about 40 mph.
Hansen performed the car stunt this past summer, but a video of the stunt made its way to the AviatorShow channel on YouTube in early November.
Check out the video of the incredible stunt on AviatorShow's YouTube channel: youtube.com/user/theav8tqr.
First coast-to-coast highway celebrates 100th birthday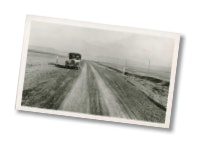 The Lincoln Highway, the intercontinental highway that could take motorists from coast to coast, has turned 100 years old.
The highway now is made up of "a patchwork of already existing roads," says Kay Shelton, president of the Lincoln Highway Association and a Northern Illinois University professor told National Public Radio (NPR).
The route was intended to be the straightest possible shot between New York City and San Francisco, Shelton told NPR, but the highway was updated when newer, straighter or smoother legs of the roadway were found.
The idea of the Lincoln Highway came from Carl Fisher, who was also responsible for the Indianapolis Motor Speedway and Miami Beach. The route, comprised of both existing and newly built roads following the most direct route possible, ran from New York to San Francisco, covering about 3,400 miles, according to The Lincoln Highway Association (lincolnhighwayassoc.org).
The Lincoln Highway Association was created in 1913 to promote the road using private and corporate donations.