Flink's FXP snowplow expands from 11 to 14 to 17 feet without an operator needing to leave his or her seat.
The plow is independently activated from the left and right side.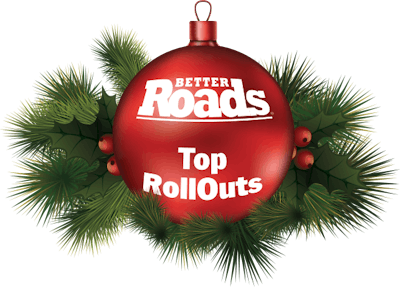 The hydraulically operated plow does not have pins to hold sections in place or pivot points to bend out of shape.
The plow is placed out for visibility, safety and control.
It has no wings out to the side and no body scrapers behind the plow.
For extremely heavy, wet snows, vibrators can be added to assist the cleaning of the blade and aid in snow and ice disbursement.
The plow is able to navigate city streets and toll booths.
Editor's note: We're sharing all of our Top RollOuts throughout the month of December. To see them all, check out our 25 Days of RollOuts.