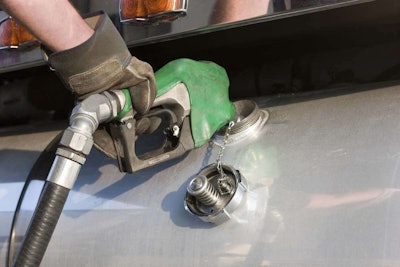 On-highway diesel fuel prices fell $0.010 per gallon in the U.S. this week, according to our sister site, Aggregates Manager.
The declining costs mark the fourth consecutive week of falling diesel prices.
This week, diesel prices also fell in most regions of the U.S. One region saw no change.
The greatest decrease this week occurred in the California region, which experienced a $0.033-per-gallon fall from last week's prices and a $0.120-per-gallon year-over-year decline.
The only region in which diesel costs remained unchanged was the Rocky Mountain region, which remains at $3.836 per gallon. Diesel prices in this region are down $0.223 per gallon for the year.
Overall, national prices fell $0.010 per gallon this week to $3.822, and they are $0.154 per gallon lower than a year ago.
For more information, including a chart displaying weekly and yearly changes per region, check out the full diesel fuel price report at AggMan.com.