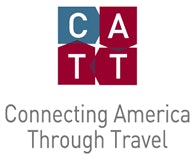 Later this month, the U.S. Travel Association will host a conference aimed at promoting transportation infrastructure investment.
The conference, Connecting America Through Travel, will take place November 19-20 at The Knight Conference Center at the Newseum in Washington, D.C.
The U.S. Travel Association notes that the conference will feature "an important dialogue on how to break the logjam on renewing America's vital infrastructure."
Key speakers will include:
Fredrick G. Wright, executive director of the American Association of State Highway and Transportation Officials (AASHTO)

Edward G. Rendell, former Governor of Pennsylvania and co-chair for Building America's Future (BAF)

Patrick D. Jones, executive director and CEO of the International Bridge, Tunnel and Turnpike Association (IBTTA)

Michael P. Melaniohy, president and CEO if the American Public Transportation Association (APTA)
For more information, or to register, visit ustravel.org/events/connecting-america-through-travel.