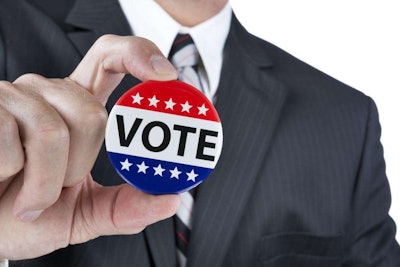 On Tuesday, U.S. voters approved 91 percent of ballot measures to increase or extend funding for highways, bridges and transit and elected two transportation advocates for governor.
Successful ballot measures were approved with 67 percent of the vote, with the approved measures holding a total value of nearly $240 million.
Ballots included 21 initiatives that were not related to congressional races or a presidential election. Of those initiative, 20 were local and one was statewide.
Voters approved four of five bond initiatives; 12 measures for increasing, extending or renewing a sales tax for transportation purposes; and other measures that addressed property taxes, a card room tax and a transaction and use tax.
In Maine, 72 percent of voters supported a $100 million transportation bond that will finance $76 million for highway improvements, $27 million for bridges, $24 million for ports and rail and $5 million for local governments. Maine's bond will also leverage $154 million from federal and state funds.
In Arizona, Mesa voters approved a measure to authorize $79 million in new general obligation bonds to pay for streets and highway improvement projects, while Fountain Hills voters approved $8.2 million in general obligation bonds to fund new road improvements.
In Virginia, Loudon County voters approved a $3.18 million bond to fund public road projects.
In California, four cities in Marin County — Corte Madera, Larkspur, San Rafael and San Anselmo — passed sales tax increase ballot measures to fund transportation and other general services. San Rafael voters approved a proposal to extend the city's one-half cent sales tax for 20 years while also implementing a .25% increase, which will raise the city's sales tax to a national high of 9.25 percent.
In Iowa, 62 percent of Cedar Rapids voters approved a tax extension proposal to renew a one-cent local option sales tax to fund infrastructure projects for a ten-year period. All revenues will fund street maintenance, repair, construction and reconstruction projects.
In addition to the measures to improve infrastructure, voters in two states elected transportation advocates for governor.
New Jersey voters (60 percent) reelected Governor Chris Christie, who planned the state's five-year, $8 billion "pay-as-you-go" plan to fund road, bridge and transit projects.
Virginia voters elected as governor Terry McAuliffe, who, earlier this year, lobbied the state's legislature to support a transportation funding package boosted by new revenue that was being pushed by Governor Bob McDonnell.