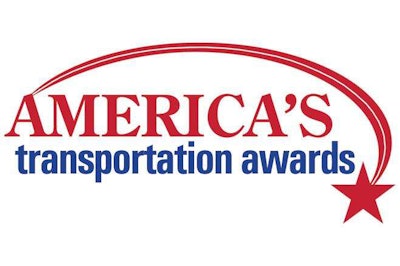 The Utah and Missouri departments of transportation have earned top honors in the 2013 America's Transportation Awards competition.
The American American Association of State Highway and Transportation Officials (AASHTO) announced the winners Sunday during the association's annual meeting in Denver, Colorado.
The Utah Department of Transportation (UDOT) earned the America's Transportation Awards Grand Prize for its I-15 Corridor Expansion (I-15 CORE) project, a $1.725 billion project which was completed two years ahead of schedule. A panel of judges determined UDOT as the winner.
The Missouri Department of Transportation (MoDOT) won the People's Choice Award for its Safe and Sound Bridge Improvement Program, which rehabilitated and replaced more than 800 bridges more than a year ahead of schedule. Online voters selected MoDOT to receive this award.
UDOT and MoDOT each received $10,000 cash prizes, which will be used to support the charity or transportation-related scholarship program of their choice.
For more information about UDOT's I-15 CORE expansion project, visit i15core.utah.gov.
For more information about MoDOT's Safe and Sound Bridge Improvement Program, visit modot.org/safeandsound.
Visit americastransportationawards.org for more details about America's Transportation Awards.