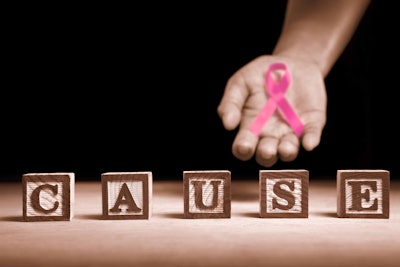 Around this time each year, I start to get frustrated with a lot of companies for participating in a little something called pinkwashing.
You may be wondering what exactly pinkwashing is. Simply put, pinkwashing often occurs when a company pretends to support breast cancer awareness by coloring its product(s) pink and leading consumers to believe the profits benefit programs that involve breast cancer research and support groups.
Simply coloring a product pink does nothing more than give customers a pink product. While there may be good intentions behind the gesture, it does nothing to help women and men who are battling or who have a high risk of getting breast cancer (yes, men are susceptible too).
I'll note here part of my reason for caring so much about pinkwashing. My aunt has been diagnosed with breast cancer on two separate occasions and had a mastectomy a few years back. So I get pretty upset when I see a company only pretending to help her.
That's why I was pumped when earlier this week I had the opportunity to write about a manufacturer who is making an effort to raise breast cancer awareness and positively impact those who are affected by the disease.
Felling Trailers is currently auctioning a pink version of one of its trailers on eBay, and all of the funds raised will go to Bright Pink, a non-profit organization that advocates for the prevention and early detection of breast and ovarian cancer in young women, and provides support for high-risk individuals.
I love that Felling is donating all profits from the auction to a cause that will benefit people affected by breast cancer, and it would be great to see more construction manufacturers get involved too.
I feel like Felling isn't the only manufacturer supporting breast cancer awareness (Kawasaki and Doosan Portable Power have taken on similar campaigns in the past), so if you've seen similar actions from other construction manufacturers, tell me about it in the comments below or email me at amanda.bayhi@randallreilly.com.