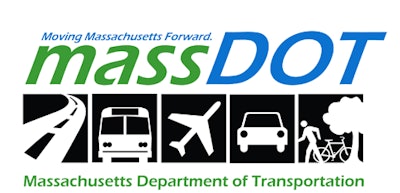 Transportation projects in Massachusetts will soon include a wider variety of transportation options such as bicycling, transit and walking, thanks to a new approach from the Massachusetts Department of Transportation (MassDOT).
MassDOT announced today that it is implementing a new policy, called the Healthy Transportation Policy Directive, which requires all state transportation projects to promote multimodal transportation access by increasing bicycling, transit and walking options.
The policy is part of the state's GreenDOT initiative, which is was put in place in June 2010 to improve environmental conditions and promote healthy transportation options.
MassDOT said it will review all projects to ensure they meet the new standards.
The agency pointed to the following as elements of the new policy:
All MassDOT facilities will consider adjacent land uses and be designed to include wider sidewalks, landscaping, crossing opportunities and other features to enhance healthy transportation options.

Reviews will be conducted of cluster sites where incidents have occurred with healthy transportation users.
MassDOT will develop a guide to assist communities proposing Shared Use Paths on or along rail beds in order to accelerate the path design process.
For more information about MassDOT's GreenDOT initiative, visit massdot.state.ma.us/GreenDOT.aspx.