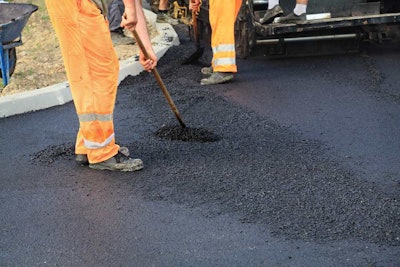 The National Asphalt Pavement Association (NAPA) is seeking nominations for its Asphalt Ambassador Commendation, a self-assessment that recognizes the work NAPA members do to educate lawmakers about the industry.
One way to become eligible for the commendation is to invite legislators to tour your plant. NAPA suggest demonstrating to them how an asphalt plant runs and how the roads are made, taking photos with them, educating them about funding concerns and showing them the local impact your plant makes.
Honorees for NAPA's Asphalt Ambassador Commendation are individuals at NAPA member companies who host plant or project tours, attend fly-ins and meet with their legislators to help strengthen the asphalt pavement industry.
Nominations are due by October 31.
To submit a nomination, visit asphaltpavement.org/Awards.