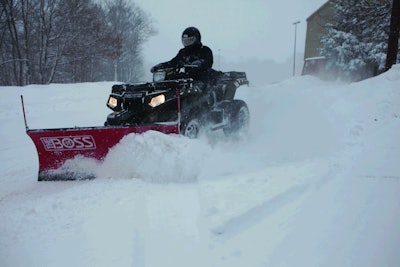 The Boss Snowplow has introduced its 5-foot Poly Straight-Blade ATV Plow, a fully hydraulic plow that allows recreational ATVs to be used for snow removal.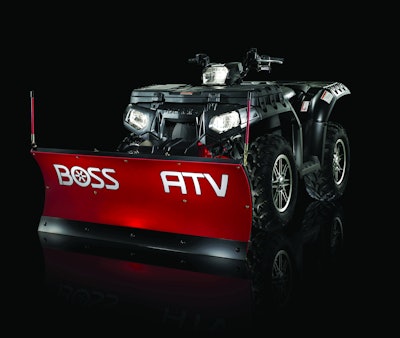 The plow features a low-profile undercarriage; a fully hydraulic, winchless system that provides 30 degrees of lifting height and 30 degrees of power angling; a fully-enclosed high-performance hydraulic package to prevent corrosion and hydraulic freeze-up; and The Boss SmartShield finish to prevent the machine from rusting.
The ATV Plow attaches with The Boss RT3 hitch system and includes an easily-mountable switch box controller that is accessible on the ATV handle bar.
The 5-foot Poly Straight-Blade ATV Plow is currently designed only for Polaris 550/850 Sportsman models, though other models will be available at a later time.
For more information, visit bossplow.com/atv-plows.