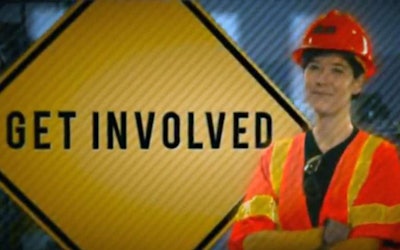 The American Road and Transportation Builders Association (ARTBA) has launched its latest educational video and website, with a goal of teaching transportation design and construction professionals about how to become involved in the political process and infrastructure policy debates.
[youtube Lv3URWnqK9I nolink]
The nine-minute grassroots training video, "Mobilize: A Grassroots Legislative Action Program," presents information about how decisions made in D.C. impact the transportation construction market, offers tips on how to help shape federal policies and includes an interview about corporate grassroots programs.
The website, artbamobilize.org, includes a direct link to ARTBA's Grassroots Action Center as well as links to 50-state fact sheets with information about the economic impacts of federal transportation investment. A downloadable version of the video is available for download on the website.
The video and website are part of ARTBA's "Transportation Makes America Work" campaign.