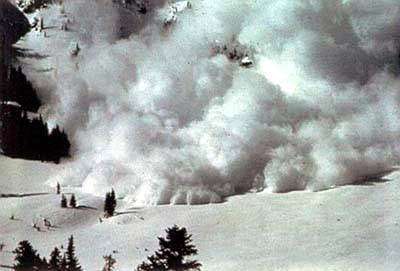 The Alaska Department of Transportation has a new tool that should help reduce the hazards avalanches pose along Seward Highway and other high-risk areas, according to KTVA Alaska.
The tool, called the Daisy Bell, is a cone-shaped blaster that's suspended from a helicopter. Once assembled, crews will use it to send a powerful mix of hydrogen/oxygen gas to avalanche-prone areas.
Before the Daisy Bell, the DOT used a World-War-II-era Howitzer cannon to trigger avalanches. Unfortunately, using the cannon usually means closing the highway for around three hours. With the Daisy Bell, the road will only be shut down for approximately 45 minutes.
"This is a great development for our avalanche specialists," DOT spokesperson Shannon McCarthy told KTVA Alaska. "We think we can really do some efficient work and, again, keep the highway safe and prevent those significant delays for travelers."
Crews will begin training on how to use the $171,000 machine sometime in January.