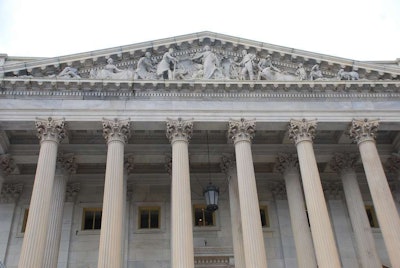 The House of Representatives today approved recently-elected Congressman Mark Sanford (R-SC) to be appointed to the House Committee on Transportation and Infrastructure, officials announced today.
According to a report from The Hill, Sanford, who was elected as a representative of South Carolina's 1st Congressional District in a special election in May, will join the committee immediately.
Committee Chairman Bill Shuster (R-PA) said he is happy to have Sanford on the committee.
"I'm looking forward to working with Congressman Sanford on the Transportation Committee as we work to strengthen our Nation's infrastructure, reform programs, promote economic growth, and ensure that American businesses remain globally competitive," said Shuster.
Sanford said he is "honored" to be appointed to the committee and pointed to the importance of infrastructure to "families and businesses in Lowcountry."
"Serving on the Committee will provide ample opportunity to positively impact important issues for the 1st District, as well as for taxpayers across the nation," Sanford said.