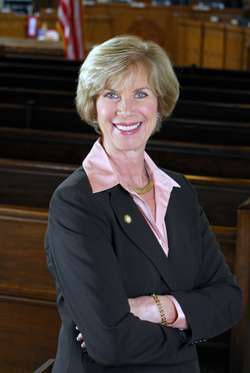 Representative Janice Hahn (D-CA) has called for Congress to hold a hearing on bridge safety when the return from recess, The Hill reported.
The request follows last week's Interstate 5 bridge collapse in Washington State as well as bridge collapse this week in Missouri that resulted from two trains colliding and striking a supporting pillar.
The I-5 bridge in Washington State had been deemed "functionally obsolete"–it was old but not considered unsafe.
"We are lucky that there were not any fatalities," Hahn wrote in a letter to House Transportation Committee Chairman Bill Shuster (R-PA). "With over 70,000 bridges that have been classified as "structurally deficient" nation-wide, it is clear we have an infrastructure crisis in this country and it is only a matter of time before another bridge collapses and lives could be lost."
Hahn said the I-5 collapse should prompt Congress to dedicate more funding to transportation infrastructure.
"Does [the Moving Ahead for Progress in 21st Century bill] direct bridge funding in the best manner to fix the bridges that need it the most? Or do we need targeted investment?" Hahn asked.
Hahn also requested a bill she has introduced, known as the "Bridge to Jobs Act" (H.R. 1419), be considered at the hearing she suggested. She said the legislation "would provide critical funding to states to repair or replace bridges that have been deemed 'structurally deficient' by the Federal Highway Administration."