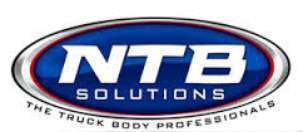 National Truck Body Solutions (NTB) has purchased the heavy-duty truck service and specialty vehicle reseller assets of Mason Dixon Trucks and Carriers located in Greencastle, Pennsylvania.
NTB will continue to build and support their current distribution system of parts, maintenance, and service opportunities with brands such as IMT, JERR-DAN, Hanco, TruckCraft, Landoll Trailers, and Southwest Products.
The deal also helped NTB solidify their future relationship with Oshkosh Corporation.
NTB's 12,000-square-foot facility is located at 15409 Molly Pitcher Highway in Greencastle, Pennsylvania.
To contact NTB, call 800-676-0131 or email info@NationalTruckBody.com.