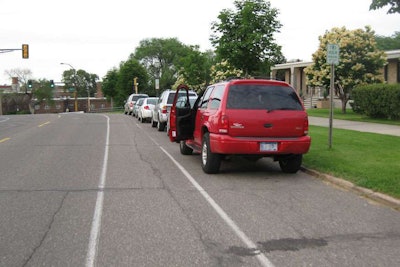 Chicago Mayor Rahm Emanuel on Wednesday proposed plans to the City Council to increase fines for bicyclists who disobey traffic laws and for motorists who open their doors in the path of bicycles, the Chicago Tribune reported.
The fine for bicyclists who violate traffic laws would increase from the current $25 fine to a minimum of $50 and a maximum of $200. The fine for motorists who "door" a bicyclist would double to $1,000, and the fine for leaving a door open in traffic would double to $300.
The proposed fine increase is part of a bicycle safety initiative the mayor has created. The hike also follows complaints from motorists who have pointed out that many bicycle riders break traffic laws.
Also included in the initiative is an awareness campaign for taxi passengers that involves the placement of stickers that read "Look! Before Opening Your Door" on rear passenger windows of all Chicago taxicabs.