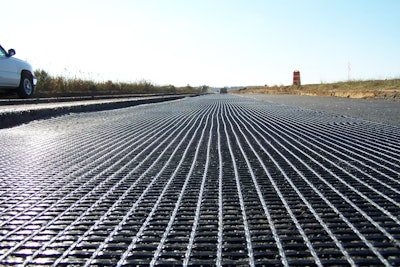 Tensar is sponsoring a webinar called "Life Extension of Asphalt Overlays Using Interlayer Technology" on May 14 at 3:30 Eastern Time.
Tensar's Director of Pavement Technologies Nicholas Reck will present the webinar, which will feature topics including benefits of interlayers, interlayer location, design considerations, boundary conditions, installation and impact on future milling and recycling.
Participants have the opportunity to earn PDH credits.
For more information, or to register, visit betterroads.com/webinars.