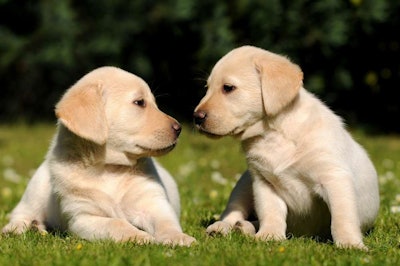 Los Angeles Airport (LAX) is aiming to de-stress travelers by giving them the chance to pet a dog, the Huffington Post reported.
The program, Pets Unstressing Passengers (or PUP program), aims to ease flight anxiety by placing friendly dogs wearing red vests that read "Pet Me!" throughout the airport.
Dogs and their handlers in the PUP program have undergone classroom and "in-terminal" training and are registered and certified by Therapy Dogs, Inc.
The Miami International Airport and the San Jose International airport have also launched similar programs.