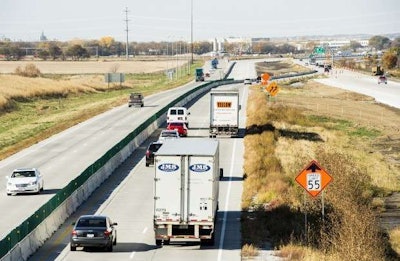 Nebraska will need to spend at least $10.2 billion on its roads in the next 20 years, according to the state department of roads. With inflation, Nebraska may need as much as $14.6 billion.
That sounds a lot worse than it probably is. Randy Peters, state Department of Roads director, says Nebraska is actually doing much better on its highway funding outlook than it has in previous years.
"State funding has been stable to slightly increasing, and then when you factor in on top of that the Build Nebraska Act … things are on an upward trajectory on the state side," Peters told a joint meeting of the Appropriations and Transportation and Telecommunications committees.
It's estimated at 65 percent of the funds are needed for restoring pavements. Nearly a third of the funds will be used for rural highway reconfiguration and bridges.
Part of the state's 20-year-plan includes widening Interstate 80 to six lanes west of Lincoln to York and eventually to Grand Island.
The $10.2 billion budget doesn't include overhead, routine maintenance or administration and support services.
Close to half of the state's construction funds come from federal sources, which means Nebraska's 20-year-plan relies heavily on Congress to come up with a long-term Highway Trust Fund solution.
Peters remains confident that Congress will indeed come up with a plan to fund the country's transportation infrastructure.
"History has told us Congress doesn't just never fund it. They just take a while to get to agreement," Peters said.