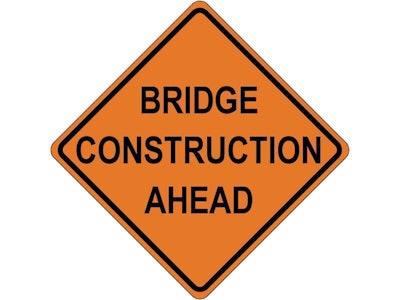 The state of Idaho is not happy with the construction company replacing two Interstate-90 bridges because it's using substandard concrete in portions of the project.
Luckily routine quality controls by the Idaho Transportation Department discovered the problem before it's late.
The columns holding up the bridge passed inspection, but the concrete being used to construct the driving deck has tested as marginal or failed stress tests altogether.
The contractor, Wadsworth Construction, is forfeiting 25-50 percent payment on those particular concrete pours.
Engineers don't believe the new bridge will need to be torn down and rebuilt from scratch, but there's a good possibility that some load bearing sections will have to be replaced.
"If [the concrete] falls below 90 percent, then we have to take a look at where the concrete is in the bridge," said Transportation Engineer John Perfect. "If it's structural, meaning it's carrying weight, bearing the load, then we may have to do other things and potentially remove the concrete and replace it."
The Idaho Transportation Department is awaiting the results of final testing to determine the durability of the concrete. Once the final testing is analyzed, it will be determined if any of the concrete needs to be replaced.