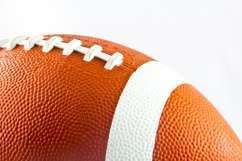 It's the big game coming up on Sunday.
Superbowl Sunday. It's the final matchup to find out who the best team in football is this year. It's also a time for much celebrating – and commiserating, which often includes enjoying adult beverages.
According to the National Highway Traffic Safety Administration (NHTSA), 9,878 people were killed in drunk-driving crashes across the nation in 2011. These drunk-driving fatalities accounted for almost one-third of the total motor vehicle traffic fatalities in the United States, according to NHTSA.
In Illinois (where I live) in 2011, 278 people were killed in crashes involving at least one drunk driver, a third of all those who died in crashes that year, according to the Illinois Department of Transportation (IDOT). In Illinois, on Super Bowl Sunday last year, four died in motor vehicle crashes with three of those deaths involving a driver who had been drinking.
Please stay safe and be responsible if you're enjoying those beverages. Let's not take bets on our lives – and lives of others. Don't become a number on Sunday. Make the only thing you take a chance on be those numbered square point boards we all like to sign our names on to get the pot of money.
Stay safe and sober – or wait it out.
.