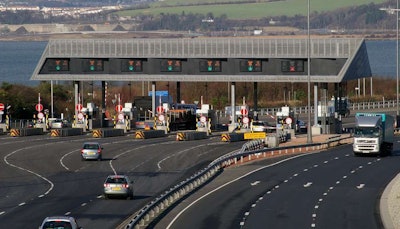 73 percent of Americans agree that transportation spending is inefficient and most would rather pay for highway repairs with tolls instead of taxes, according to a Reason-Rupe poll.
Out of the 1,000 people surveyed, 58 percent say they would rather pay for transportation projects with tolls. Only 32 percent would prefer to pay for the projects by raising the fuel tax.
Only 21 percent think the government spends transportation money efficiently. The poll also found 46 percent of Americans think the federal government needs to spend more money on transportation infrastructure, 30 percent think the government needs to spend about the same amount as now, and 21 percent believe the federal government should spend less.
A whopping 85 percent are completely against raising the federal gas tax and 72 percent oppose eliminating the gas tax and replacing it with a fee based on mileage driven.
55 percent agreed that highway and street repairs should be top priority when it comes to transportation funding. 38 percent think transit should be top priority while 5 percent said bicycle and walking trails.
It is clear that Americans are still split on several transportation issues. Hopefully Congress will set aside some differences and finally agree on a long-term solution to the Highway Trust Fund before May 2015.