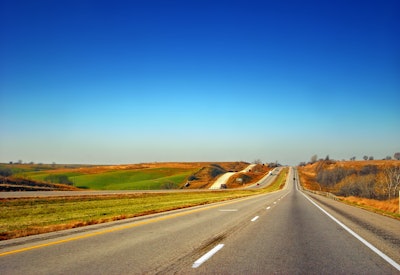 The end of the federal Highway Trust Fund appeared imminent until recently and transportation officials from throughout the United States were panicking. Congress hadn't been close on a new funding plan until Thursday afternoon when the House Ways and Means Committee proposed a $10.5 billion, eight-month transportation funding bill.
However, several critical highway, bridge and mass transit projects have already been canceled or postponed due to lack of funding.
The trust fund usually finances around $37 billion annually to states undergoing major infrastructure. The Department of Transportation expects that fund to run dry in coming weeks if Congress can't work out new legislation. Current legislation, MAP-21 expires in September.
The proposal calls for a temporary extension of current funding levels until May 31, 2015.
Nearly all states count on the trust fund for between 15 and 60 percent of highway/transit funding. Projects currently underway shouldn't be affected, but new projects will likely be abandoned without a new bill.
The highway trust fund has been around since the 1950s and is dependent on gas and diesel tax. Those taxes haven't seen a hike since 1993 and inflation has taken its toll.
Although all 50 states need Congress to work out a new legislation as soon as possible, some states are better off than others.
According to research done by CNBC, these 10 states face the biggest problems:
Arkansas
– Arkansas is the home of the 12th largest highway system in the U.S., but ranked 44th in federal and state revenues to support it. It is estimated that the state has been forced to postpone nearly $120 million worth of projects.
California
– Since California is such a big state, it always enjoys a good amount of aid from the federal trust fund. Without the funding, it could cost the state roughly 65,400 jobs and $2 billion worth of transportation improvements. Currently there are 250 rehabilitation projects and hundreds of local street and road repairs waiting to be done.
Idaho
– There may not be a bridge in the United States that needs more attention than the Broadway Bridge in downtown Boise. During college football season, thousands crowd the bridge to get to Boise State University. The bridge has also reportedly received the lowest structural rating of any in Idaho. The cost of replacing the bridge is believed to be around $11.2 million.
Kentucky
– The state was forced to delay a much-needed improvement to Interstate 65 between Elizabethtown and Bowling Green. The area has been the cause of many accidents, including a fiery crash in March 2010 that took 11 lives. Officials have delayed close to $185 million worth of projects.
Massachusetts
– If Congress doesn't get a deal done, Massachusetts will have to halt $5 billion worth of proposed road, transit and bicycling improvement. The state may also have to halt the final phase of a major train service extension.
Missouri
– Missouri has been proactive in its spending due to the potential funding halt. The state was one of the first to vote against adding any new projects into 2014 to its five-year plan. In a normal year, it would have added anywhere from 300 to 500 projects.
New Mexico
– The state has been hard at work on its Interstate 25 interchange project. It was originally believed that the new construction would be put on hold without federal funding. However, Better Roads has been informed that the project is over 50 percent complete and should not be affected by the trust fund.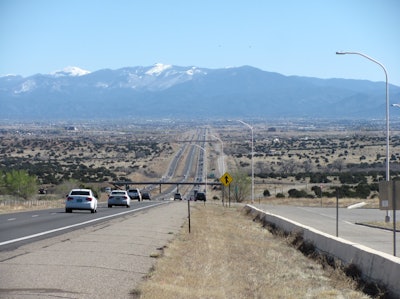 Ohio
– Columbus, Ohio, has been trying to solve its bus shortage for quite some time. The Central Ohio Transit Authority had plans to add 29 new busses in 2015. Area residents even supported a sales tax to help fund the expansion. Unfortunately, the transit authority is counting on federal to match the funds.
Oregon
– A $3.5 billion proposal to replace the Columbia River Bridge that connects Portland, Ore., to a suburb in Vancouver, Wash., was tabled for the extended future when Oregon officials panicked over the federal trust fund. Instead of financing the bridge, the state decided to finance eight smaller projects.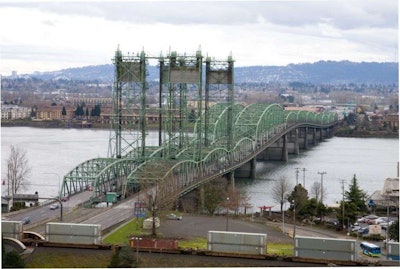 Rhode Island
– Rhode Island typically uses about $200 million a year from the federal trust fund to maintain its transportation hub. With no new legislation, the state has decided to stop practically all new highway construction projects.
[This article has been updated with new information received from the New Mexico Department of Transportation]