Whether it's a water slide or a water coaster, it's slated to be the world's biggest and looks like one heck of a thrill ride.
[vimeo 82122524 nolink]
I've ridden on the "Big Shot" on top of The Stratosphere in Las Vegas. It was fun, but holy moley, it took my breath away for a moment. The Big Shot, located 1,049 feet above Las Vegas, takes riders 160 feet in the air in 2.5 seconds at 45 mph. (For a video of the Big Shot, click here.)
Now there is Verrückt. Planned to be the world's largest water slide (a 168-foot, 7-inch drop with speeds up to 50 miles per hour), the attraction opens this week at Schlitterbahn Water Park in Kansas City, Kan. The slide was designed by John Schooley.
Officially certified by Guinness World Records in May, Verrückt — which is German for "insane" — is 5 feet taller than the previous record holder, a water slide at a Rio de Janeiro country club, according to a CNN report. The plunge is higher than from the top of Niagara Falls.
If you're spending your July 4 at a water park, enjoy. You can put this "insane" slide on your list for next year.
Check out more photos of Verrückt below.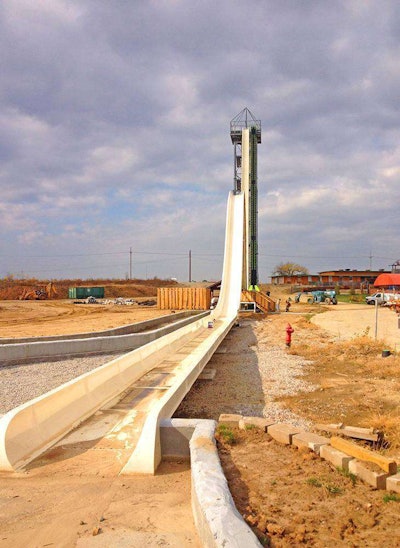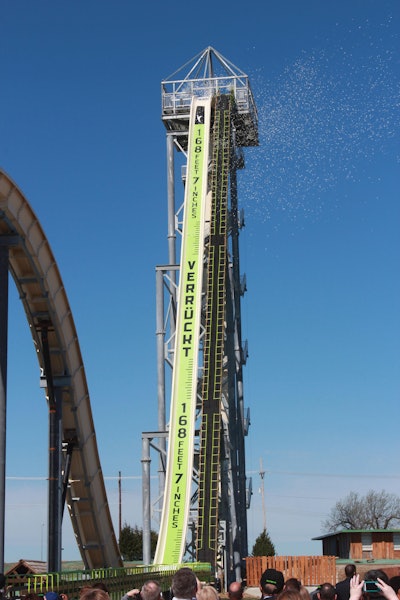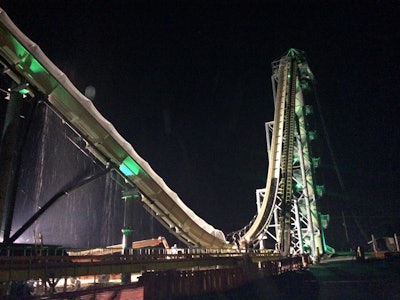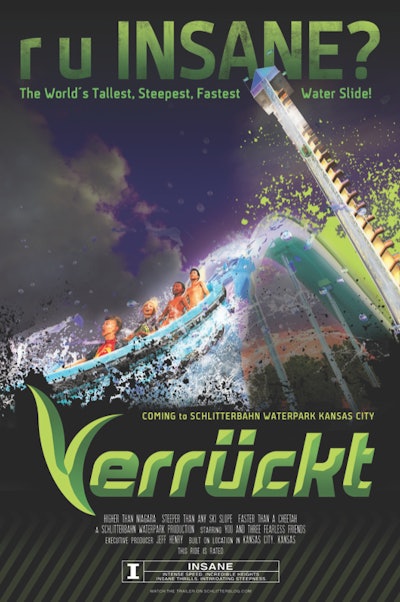 (Photo credit for all images: Verrückt)