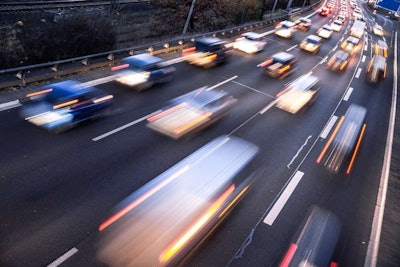 About $6.6 billion in revenues would be needed for the highway account to meet obligations through Dec. 31, 2014, Congressional Budget Office (CBO) Director Douglas Elmendorf stated Friday.
In a follow-up letter to Sen. Ron Wyden (D-Ore.), Elmendorf also noted that the transit account would require $1.5 billion to meet obligations through the same period. The letter follows another to Wyden in which Elmendorf answered the senator's questions about how much the Highway Trust Fund (HTF) as a whole would need to meet obligations through the year.
Wyden's questions about the HTF come on the heels of his proposal for a $9 billion stopgap for transportation funding. The plan is intended to prevent an HTF shortfall through Dec. 31, by using multiple tax changes. (The U.S. DOT projects the HTF to run out of money by the end of August if no action is taken.)
The Senate Finance Committee — chaired by Wyden — was scheduled to vote on the proposal Thursday. However, Wyden postponed the vote to address Republican concerns, most of which regard spending levels.
It is unclear when the panel will reschedule the vote.