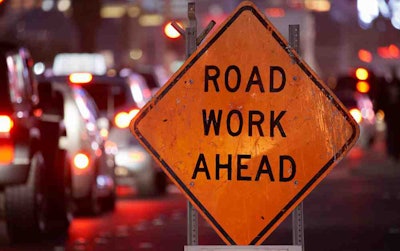 Virginia's Commonwealth Transportation Board has approved the state's Six-Year Improvement Plan, which allocates $13.1 million to transportation improvements over a six-year period, Gov. Terry McAuliffe announced Wednesday.
Allocations are divided by category, with $9.9 billion allocated to highway construction and $3.2 billion to rail and public transportation.
The program, which begins July 1, includes the following projects:
Widening eight miles of I-64

Extending the Tide light rail system into Virginia Beach

Adding two new passenger trains from Richmond to Norfolk

Repairing and making safety improvements to sections of I-81

Improving Route 220, I-66 and the Route 28 interchange

Extending the use of shoulders on I-495 and tie-in to the Express Lanes

Widening Route 7 over the Dulles Toll Road

Upgrading eight-car trains along the Metrorail Orange line

Expanding VRE platforms and adding the VRE Potomac Shores station

Improving Route 29 through Charlottesville

Funding a second passenger train to Lynchburg
The program will be updated later this year so it will comply with the state's new prioritization process, which is intended to objectively select projects based on regional needs.
For more details about the projects included in the program, click here.
To read more about the Six-Year Improvement Plan, click here.