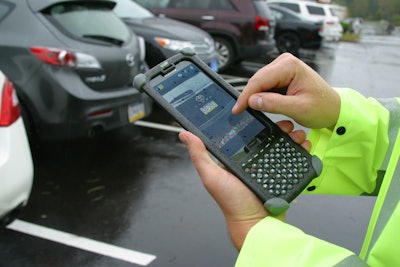 Two Technologies, a manufacturer of industrial handheld computers and handheld terminals, has released its latest mobile device for construction workers.
The N4, the first in the company's series of hard-shell mobile devices, is a Android device housed in an ultra-rugged polycarbonate shell. It is water- and heat-resistant.
Features include a 5.5-inch diagonal high-resolution 720 x 1280 Super AMOLED display, a 70-key backlit keypad, a hot-swappable battery and an 8-megapixel color camera.
An optional 3-channel magnetic stripe reader is also available.
The device, which runs on Android version 4.3, has 16GB of internal memory, with up to 64GB of additional memory available with the use of a Micro SD card.
The mobile device comes standard with QWERTY keyboard or can be ordered with a custom keypad.