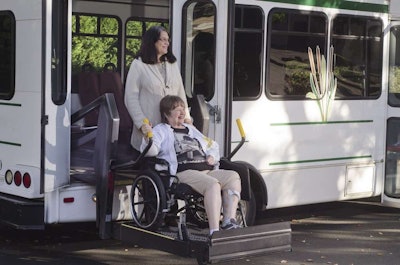 Funds are available to private, non-profit or and governmental entities for transportation needs of elderly persons and persons with disabilities for whom mass transportation services are "unavailable, insufficient or inappropriate," says the Nebraska Department of Roads.
The program is designed to provide assistance for the purchase of vehicles and related equipment.
Applicants for the grants can request funding for operating assistance, purchase of service and technology.
Applicants eligible for the grants from private, nonprofit organizations must be incorporated within the state and governmental entities. Governmental entities must certify that there are no nonprofit agencies in the service area readily able to provide the service.
The Federal Transit Administration's Section 5310 program is a Federal Capital Grant program that requires a local match and is managed by the Department of Roads.
For more information or to request applications forms, contact Wayne Masek at 402-479-4369 or Kari Ruse at 402-479-4694, Rail and Public Transportation Division, P.O. Box 94759, Lincoln, Nebraska 68509-4759.
Application form request must be received by 4:30 p.m. Central Time on Friday, July 11, 2014.