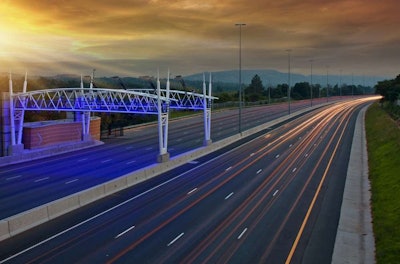 Connecticut's Interstates 84 and 95 could include variable-price tolling in the future, The Hartford Courant reports.
Related: Reason Foundation: Value-added tolling is 'better deal' for drivers than gas tax
I-95 has been toll-free since 1985, according to the report.
If implemented, the highways would use all-electronic tolling (AET), which includes a network of overhead sensors and cameras along with in-vehicle transponders.
Supporters of tolls on the two roadways say tolling could improve traffic during rush hour and other highly-congested times. The report notes that the system would charge higher prices during peak periods — known as congestion pricing — to discourage traffic during those hours, with the intention of reducing congestion.
The state is studying whether variable-price tolling would cut congestion. The study is slated to end this summer.