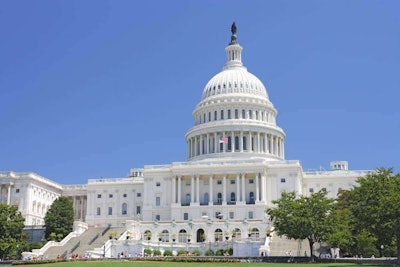 The Senate Appropriations Committee's Transportation, Housing and Urban Development, and Related Agencies Subcommittee approved its Transportation, and Housing and Urban Development (THUD) bill on Tuesday, Politico reports.
The bill provides $54.4 billion in discretionary funds for fiscal year 2015 and includes federal grants for highway and transit programs.
"This bipartisan bill was written with input from Senators on both sides of the aisle, and I'm proud we came together on a responsible approach that makes critical investments in our communities during a time of budget constraints," subcommittee chairman Sen. Patty Murray said in a prepared statement. "This bill continues our investments in roads and bridges, railroads, public transit systems, and airports, and makes critical investments to protect the safety of crude oil shipments."
The bill will head to the full committee for markup on Thursday.
The House Appropriations Committee passed its version of the THUD bill last month.
For more details about the Senate legislation, click here.