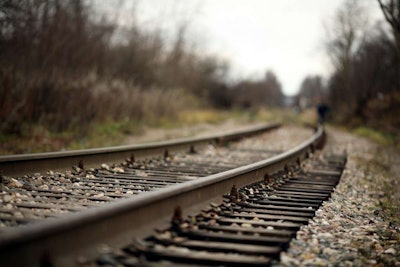 The $71.4 million Indiana Gateway project to improve rail lines between Porter, Ind., and the Illinois state line, kicked off May 29 with Indiana state Gov. Mike Pence and representatives from Amtrak, the Federal Railroad Administration (FRA) and the Norfolk Southern line of the railroad system.
Pence notes in written remarks that the Indiana Gateway project is a triple threat that underscores the importance of a multi-modal transportation system capable of efficiently moving both people and freight.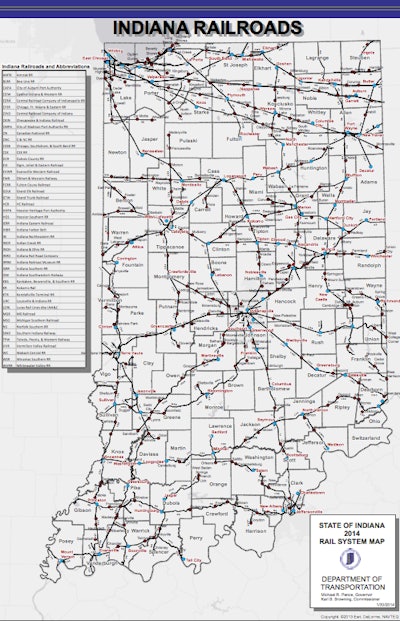 "By reducing congestion where Lake Michigan funnels rail traffic east of Chicago and improving the flow of goods and people by rail, the Indiana Gateway has the potential to grow Northwest Indiana's reputation as a manufacturing and distribution center and positively impact economic development in the Region," Pence says in a written statement.
Jeff Harris, Norfolk Southern assistant vice president for operation planning, says the rail line "prides" itself on a tradition of partnering with other transportation providers, including Amtrak.
"The Indiana Gateway project provides important infrastructure improvements which, when completed, should allow for more efficient movement of passenger and freight trains through this vital rail corridor," Harris says, also in a written statement.
Amtrak will build a new passing siding near the Porter Interlocking, where Norfolk Southern, Amtrak and two CSX lines intersect. The project is aimed at improving Amtrak passenger rail service for several routes that end in Michigan, Boston, New York and Washington, D.C.
Fourteen daily Amtrak trains share the tracks each day with dozens of Norfolk Southern freight trains, explains Michael Franke, chief of Amtrak State Government Contracts.
"The Indiana Gateway Project will improve some of the busiest tracks in the country, adding capacity and increasing the fluidity of all trains," Franke says.
Deputy Federal Railroad Administrator Karen Hedlund says the project "significantly strengthens the Midwest Regional Rail Network, eliminates chokepoints and creates an environment where intercity passenger trains and freight service can operate fluidly without prolonged delays."
The project is expected to be completed in 2016.