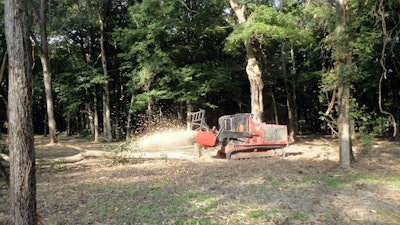 Fecon's new FTX128L Mulching Tractor is designed for use in roadside maintenance applications.
Powered by a 128-horsepower Cummins QESB4.5 diesel engine, the tractor features 20-inch tracks that allow the machine to cut uphill and 3.8 psi ground pressure that enables the tractor to work in soft conditions.
The machine's fuel consumption is less than 4.5 gallons per hour.