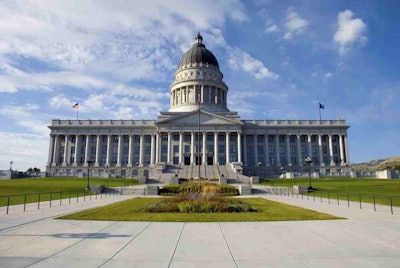 The state gas tax in Utah may start rising if a proposed hike is approved.
The state's Transportation Interim Committee on Wednesday discussed an annual 1.5-cent-per-gallon increase that would be implemented over the next five years, the Associated Press reported.
Utah's fuel tax, which currently stands at 25 cents per gallon, has not been raised for 17 years. Committee Chairman Rep. Johnny Anderson (R-Conn.) said in the report that the current rate doesn't bring in enough money to maintain highways and bridges in the state.
The report notes that a fuel tax increase is not likely this year because of elections in the fall. However, state lawmakers said they intend to take action in January.
However, the federal Highway Trust Fund (HTF), which funds most state and local highway and bridge projects, will likely run out of money in August. According to the report, Utah relies on the HTF for about $300 million.
Utah Department of Transportation Director Carlos Braceras told the AP that the state currently has enough money to pay for projects approved through 2015, but there are not enough funds to take on any new projects. Braceras said if the HTF is not fixed, the agency will not be able to ask for new project bids or handle unexpected road and bridge repairs — an issue that will put the DOT behind on projects by about two years.