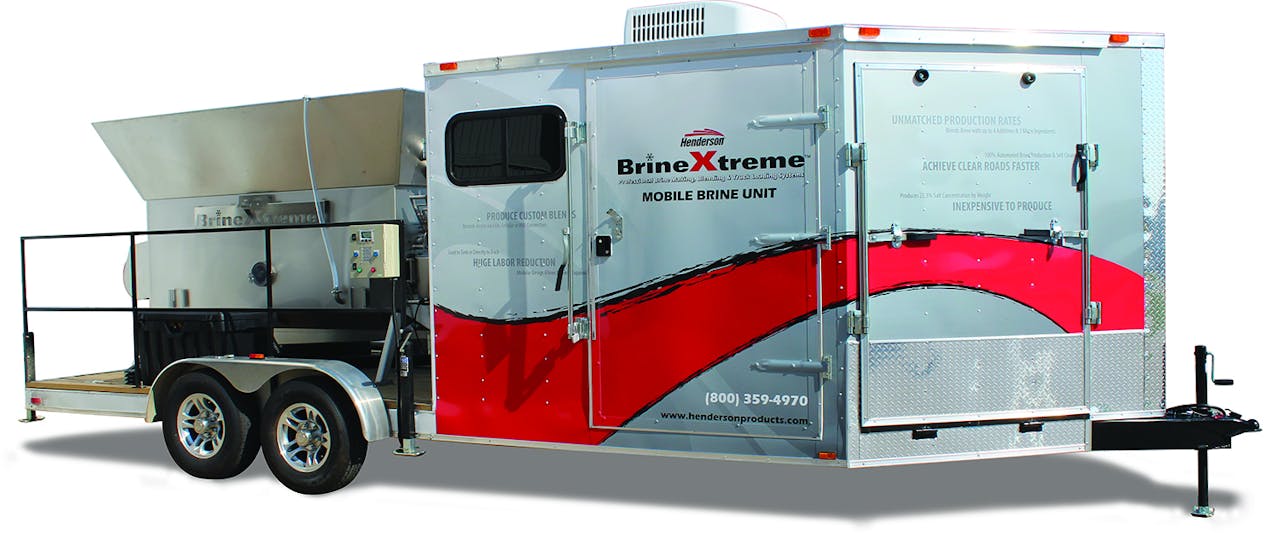 Snow and ice control equipment manufacturer Henderson showcased to editors, including Better Roads, its BrineXtreme Pro, the latest addition to its line of professional brine making systems, at the American Public Works Association (APWA) Snow Show held May 4-7 at the Duke Energy Convention Center in Cincinnati, Ohio.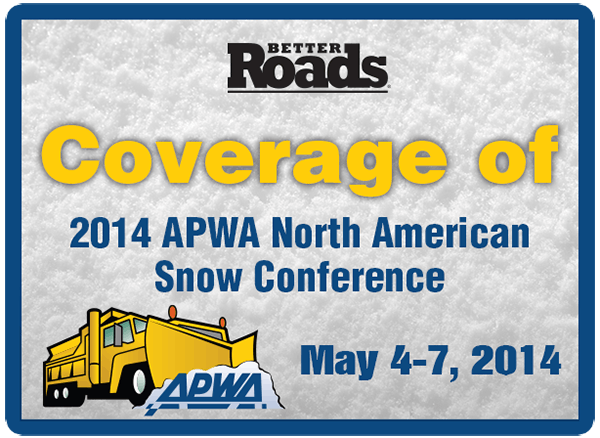 Click image for more Snow Show coverage
The BrineXtreme Pro enters the mid-range class of brine makers, introducing continuous brine making to this class which had been previously dominated by batch-making systems. The "plug and play" brine maker produces eutectic brine.
Other unique and innovative features include:
Brine concentration accurate to 0.001 SG

Production rates up to 6,000 gallons per hour

Salt hopper with a 5-cubic-yard capacity

100-percent automation and repeatability

Protected mechanicals

135-square-inch opening for clean out of large solids

Splash free brine transfer

Intuitive 6-inch LCD touch screen control panel

Data logging

Storage tank level monitoring

UL Listed salinity control

Optional remote access and remote truck fill
Clay Hildreth, inventor of the BrineXtreme technology that Henderson acquired in October 2013, told editors during the press conference that the machine is currently undergoing field testing.
Hildreth, director of brine products for Henderson, also noted that this latest iteration of the brine maker is "a game changer" because it's an automated system but it's priced in the low $40,000s with a 50-percent greater production rate than non-automated brine-making machines.
For more details about this product, click here.