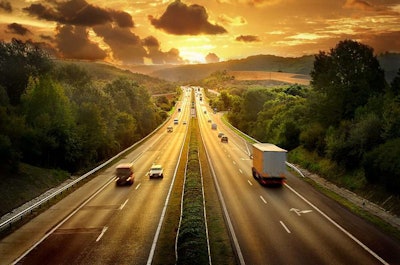 The current surface transportation bill, Moving Ahead for Progress in the 21st Century (MAP-21) expires on September 30, and the Highway Trust Fund (HTF) is almost bankrupt.
To help garner support for ensuring the HTF does not become insolvent, the Association of Equipment Manufacturers (AEM) is offering a $500 travel incentive to attend the upcoming Transportation Construction Coalition (TCC) Fly-In June 10-11 and two other Washington, D.C., fly-ins: the June 11 Rally for Roads and the September 9-10 Material Group Fly-In.
AEM says Capitol Hill meetings boost industry grassroots action, so it has initiated the fly-in incentive to do just that.
Fly-In participants can meet with their elected officials and urge action to keep the HTF solvent and to support multi-year reauthorization of the federal-aid highway program, which is currently being considered. (The Obama administration sent a four-year bill to Congress last month, and the Senate Environment and Public Works Committee unveiled a six-year bill this week.)
AEM President Dennis Slater says the industry "has an impressive story to tell," but it needs "boots on the ground" in Washington, D.C. to succeed.
"Congress needs to hear from and see the faces of those in the industry whose livelihoods will be directly affected if they do not take action on the highway bill," Slater says in a written statement. "We have no time to lose on these efforts; that's why AEM made the decision to commit resources to help generate as large a turnout as possible at these industry-wide events."
Participants in the 2014 TCC Fly-in, Rally for Roads or Material Group Fly-in must meet these criteria to receive the $500 financial support from AEM:
They attended CONEXPO-CON/AGG 2014;

They did not register for these past events: 2013 TCC Fly-in, 2012 Rally for Roads or 2013 Material Industry Fly-In; and

They report back on their experience on the Hill.
AEM, through I Make America, has set-up an online resource for industry professionals to obtain more information and to register for the AEM fly-in incentive.
For more information, contact Nick Yaksich in AEM's Washington, D.C. office via phone at 202-898-9064 or via e-mail at nyaksich@aem.org.
The TCC Fly-in is co-chaired by the Associated General Contractors (AGC) of America and the American Road & Transportation Builders Association (ARTBA). The Rally for Roads is chaired by the National Ready Mixed Concrete Association (NRMCA). The Material Industry Fly-in is chaired by the National Asphalt Pavement Association (NAPA) and the National Stone, Sand and Gravel Association (NSSGA).