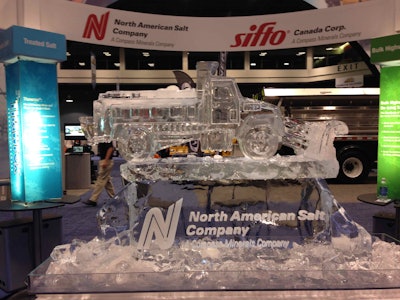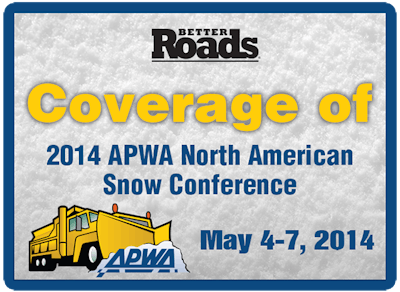 As anxious as I was for this winter to be over and get any ice out of sight, I didn't mind seeing the ice in this cool sculpture that the North American Salt Company displayed again this year at the American Public Works Association Snow Show.
I'll take ice this way now that the weather has started to warm up. I'm sure many of you winter maintenance folks would agree. Although you have to work in many other capacities throughout the year, I'm betting you don't mind only seeing ice this way for a while now, either.
If you attended the APWA Snow Show and have some photos you'd like to share, please send them to me at tinabarbaccia@randallreilly.com, along with your name, the company or agency for which you work and a short sentence about the photo. I'd love to publish your photos.