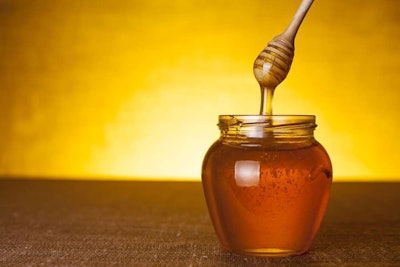 Los Angeles is considered one of the "10 Most Traffic-Congested Cities," according to Forbes report, with motorists spending 34 percent more time on the road (including highways, streets and arterial routes) than during the odd times when traffic is flowing freely.
However, late last month, four lanes of traffic were shut down — but not as a result of our nation's inadequate infrastructure.
This time, it was a big rig that was hauling 42,000 pounds of honey that overturned on northbound 605 in Industry, Calif., which is located in Los Angeles County, according to a report in the San Gabriel Valley Tribune. No one was trapped or hurt, according to the report.
The honey may have been sweet, but the backup and the cleanup it caused sure weren't.
Crews were afraid that the sweet substance would get into storm sewers so they worked quickly to clean up the mess.
For aerial footage from KCAL-TV showing the truck and the honey that spilled out, click here.