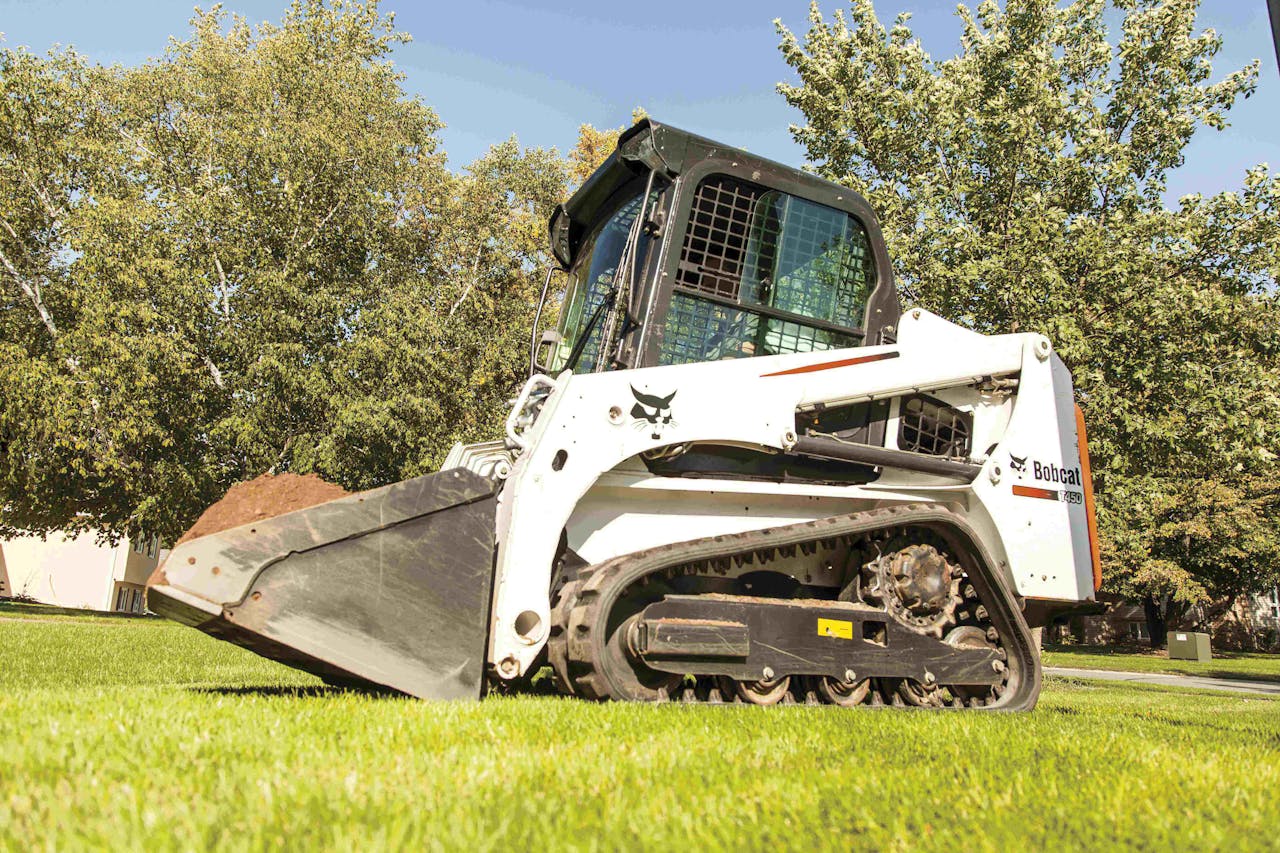 Last year was a big year for Bobcat Company, and it doesn't look like the equipment manufacturer is slowing down anytime soon.
In 2013, Bobcat launched its 3600 and 3650 utility vehicles as the company transitioned its product line to Tier 4 machines with non-diesel particulate filter (DPF) engines. The company also broke ground on its new acceleration center in Bismarck, N.D., that it will open this summer.
In addition to the new acceleration center, Bobcat is gearing up to produce its one millionth loader and "Unstoppable" campaign.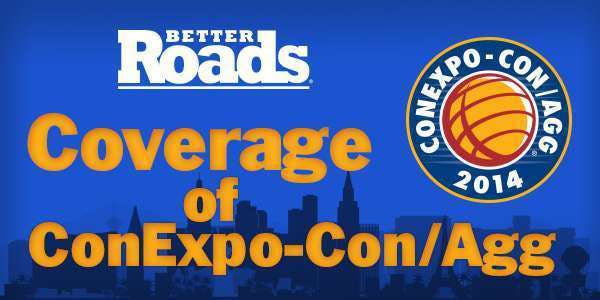 As the company forges ahead in its plans to be "unstoppable," it has a renewed focus on voice of customers (VOC) and research and development as the equipment becomes Tier 4 compliant. "We are not stopping. We are moving forward," Bobcat reps said during a ConExpo-Con/Agg press conference on March 4, 2014 in Las Vegas. "…and we are elevating the voice of the customer." (For details about how customer input has actually influenced the design of equipment, including Bobcat's machines, click here.)
"We've done big things over the course of time," Mike Fitzgerald, a Bobcat product expert, said during the press event. "We've moved from a clutch drive to a hydrostatic drive. It was also not that many years ago that we had a ROPS canopy. Today, a large percentage [of the machines] now are pressurized. Before, we just had machines with buckets. Now, they are versatile with attachments."
Fitzgerald recalled when he first began his career at Bobcat, it was only half of his job to take care of attachments. "Now, we have a 70 to 100 attachments and a whole division dedicated to them," he said.
M Series transition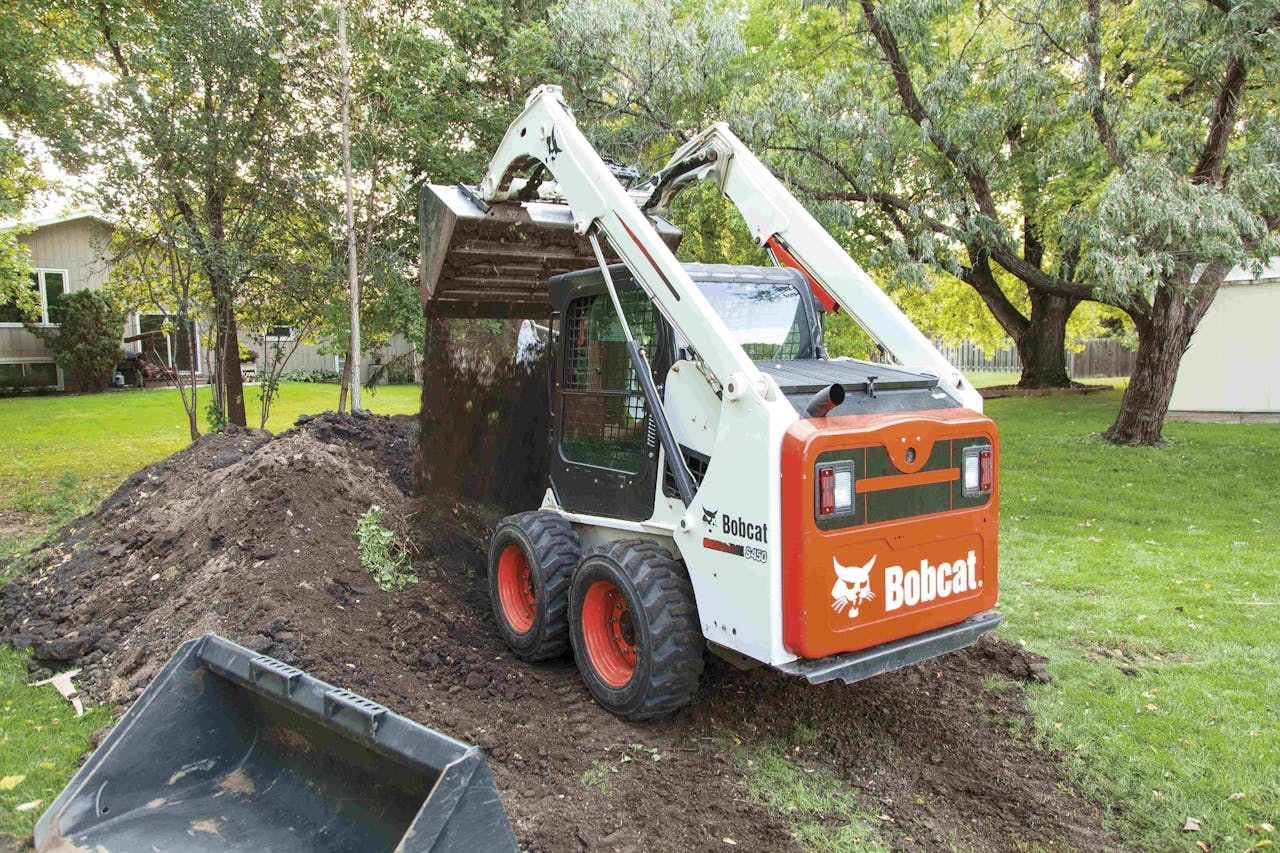 Bobcat has completed its M Series transition and unveiled its first Tier 4 M-Series 400 frame-size loaders — the T450 and the S450 — at ConExpo-Con/Agg.
"The 400 frame-size loader launch was completed with the M Series transition," Fitzgerald said. "We have taken the M series features to a smaller machine."
The 2.4-liter engine in the T450 and the S450's 1.8-liter engine both use a non-DPF engine solution. The Tier 4 Bobcat non-DPF solution was achieved by designing an ultra-low particulate combustion (ULPC) engine.
In addition to M series enhancements, both machines feature higher auxiliary pressures, lower operating weight and increased travel speed when equipped with optional two-speed drive systems. The T450 and S450 M-Series loaders feature a radius lift path.
[youtube yUIzeZg008w nolink]
The T450 will have a maximum speed of 7.3 mph in low mode and 11 mph in high mode, while the S450 can travel at a top speed of 7.1 mph in low mode and 9.2 mph in high mode when equipped with Selectable Joystick Controls (SJC).
"All 400, 500 and 600 frame-size loaders have increased torque and shutdown protection," Fitzgerald noted. "There is a larger window and cab, less engine noise and cold weather protection so the operator has a better experience running the machine. There is also simplified maintenance."
Fitzgerald also noted that optional air conditioning has been added, which there had not previously been in a machine of this size. Two-speed drive is also available.
The S450 replaces the K-Series S130, and the T450 reintroduces a compact track loader platform size that has not been available from the equipment manufacturer in recent years. The 400 frame-size machines are the final family of loaders to join the M-Series lineup.
Watch the included video to see an interview with Fitzgerald from last year's World of Concrete about Bobcat's S590, which is part of Bobcat's family of skid-steer loaders.
Tier 4-compliant E32i and E35i excavators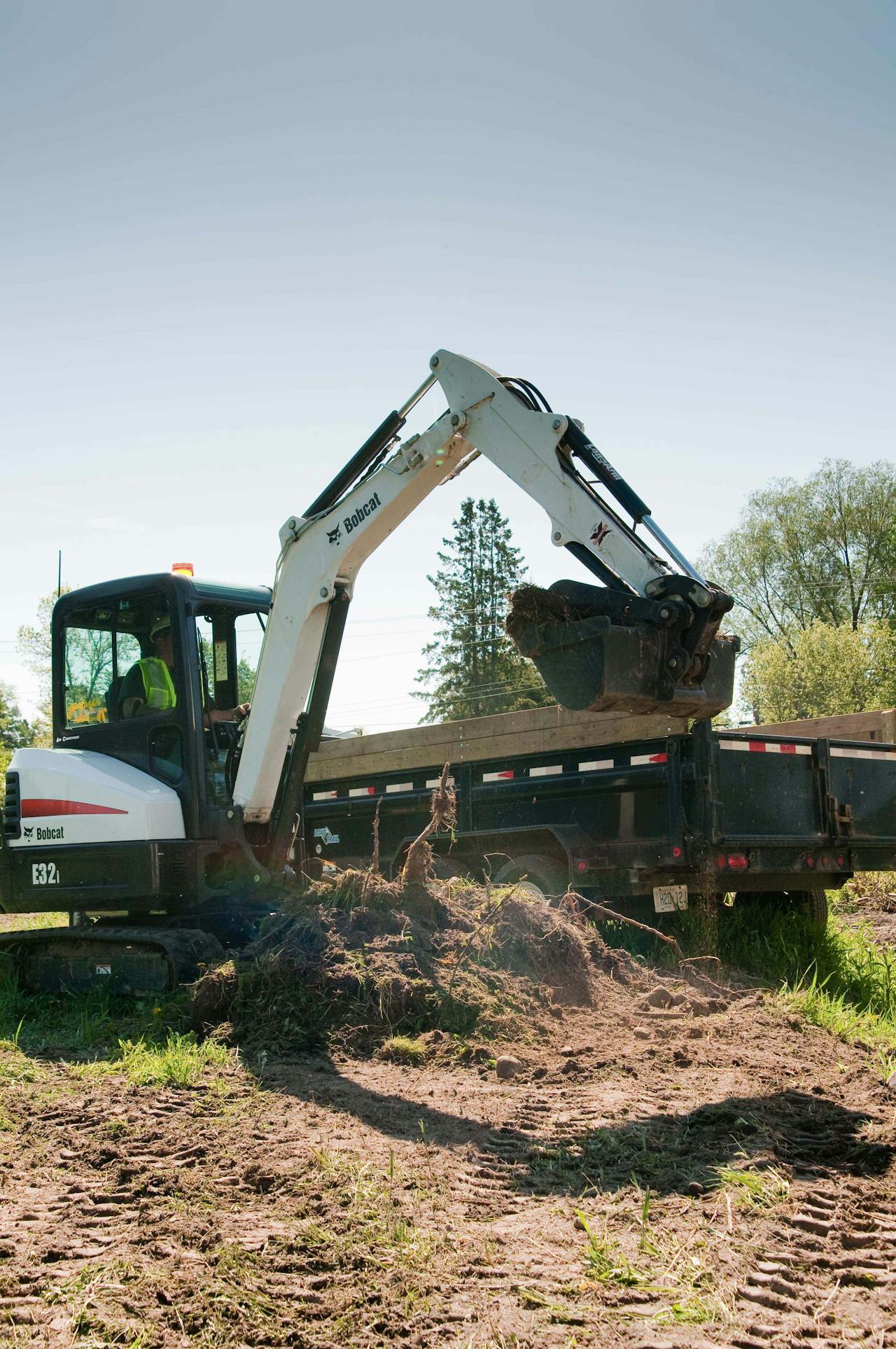 Bobcat's new M Series Tier 4-compliant E32i and E35i excavators, launched in February, have been designed as additional offerings in the 3-ton class of compact excavators. Both machines have 24.8 horsepower and feature a direct-inject, 1.7-liter, naturally aspirated diesel engine to increase fuel economy – the company says up to 8 percent when operating in the machine's Eco Mode – and still maintain expected performance of excavators in this class. The Tier 4 engines in these machines also have increased torque, he said.
A new forward-mount instrumentation system has been added as well as a deluxe instrumentation panel and a selectable joystick. The deluxe instrumentation panel includes an integrated keyless start system that provides for one assignable owner code, and up to eight operator codes. The panel also provides an Eco-Mode setting, access to fuel consumption data, attachment operating tips and detailed engine and hydraulic systems information. An optional multi-lingual functionality is also available as part of the panel.
Both excavator models can be equipped with an optional telescoping extendable arm. The extendable arm option provides additional reach beyond the standard arm, and allows for the use of a hydraulic clamp.
New 3600, 3650 hydrostatic drive utility vehicles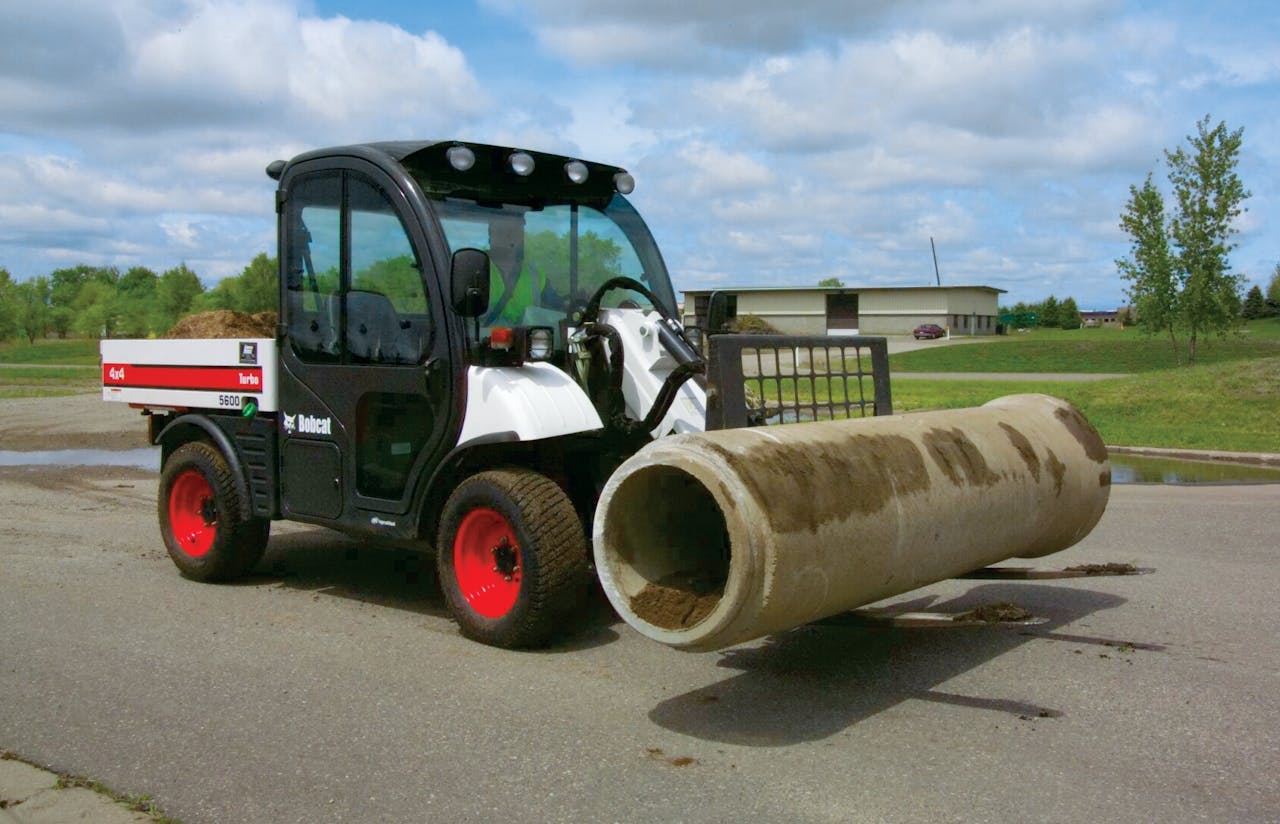 Bobcat's new 24-horsepower 3600 and 3650 hydrostatic drive utility vehicles, launched during ConExpo-Con/Agg 2014, are the first utility vehicles in the company's lineup to offer cabs with heat and air conditioning.
The hydrostatic drives uses a single two-speed motor. Dynamic breaking is also part of the hydrostatic system, which occurs when the operator releases pressure on the travel pedal. As the operator lets up on the travel pedal, a valve in the drive motor closes — blocking the flow of oil — which then slows the machine down at a similar rate.
The 3650, the company says, is also first utility vehicle with the capacity to operate front-mounted PTO attachments. Its cargo box capacity is 1,250 pounds, and it has a top speed of 30 miles per hour.
The vehicles have the ability to change directions without shifting. Operators are able to perform direction changes from forward to reverse by using a travel control pedal rather than the typical F-N-R lever.