Watch out Penn and Teller, Elton John and Celine Dion.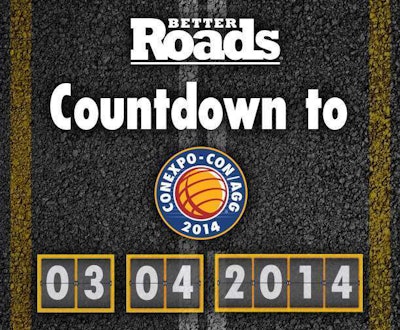 Now you can have your name up in lights in Las Vegas and get your five minutes — or in this case, five days — of fame.
John Deere Construction & Forestry is seeking stories and photos from construction contractors and other industry professionals to feature in their booth.
The manufacturer is asking those interested to go to JohnDeere.com/SeeYourself, share what they are doing with John Deere and upload an image of themselves, their co-workers or even their job sites.
The photos and stories will be on display on a large projection screen at the John Deere booth (N1262), during ConExpo-Con/Agg, which is slated for March 4-8 in Las Vegas. The photos will also be displayed on the SeeYourself website.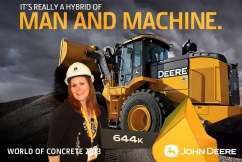 This isn't the first time John Deere has offered to take photos at a trade show. At World of Concrete 2013, the company had a photo op for us, so I took a picture with (and wrote about) the 644K hybrid wheel loader.
This time, I'm staying behind the camera and will just be taking notes.
If you get your name up in lights, snap a pic of it and send it to me! We could share these pics on our website or social media.