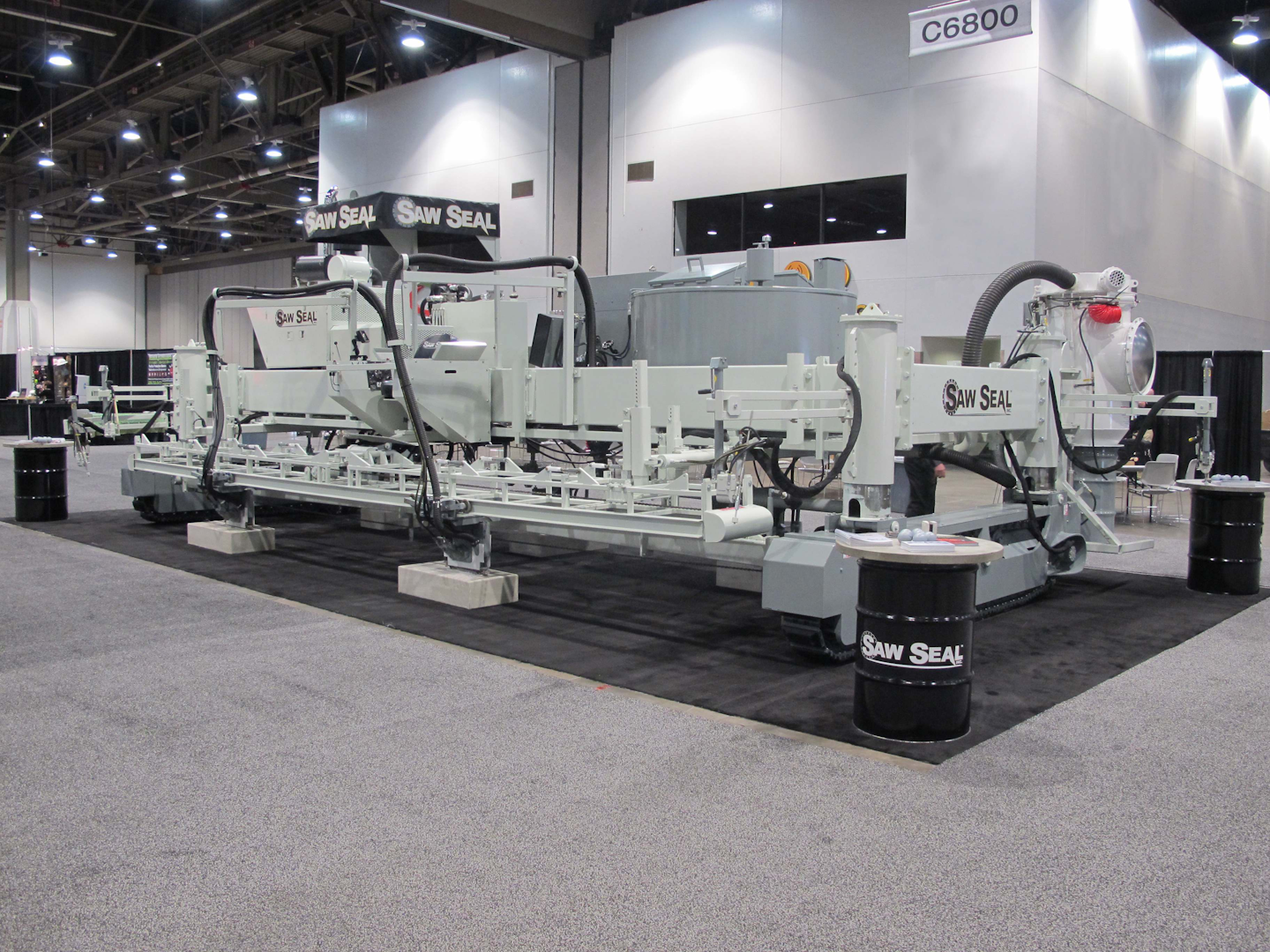 Saw Seal has introduced its Saw Seal Machine, which saws, cleans and seals multiple joints simultaneously in new concrete pavement.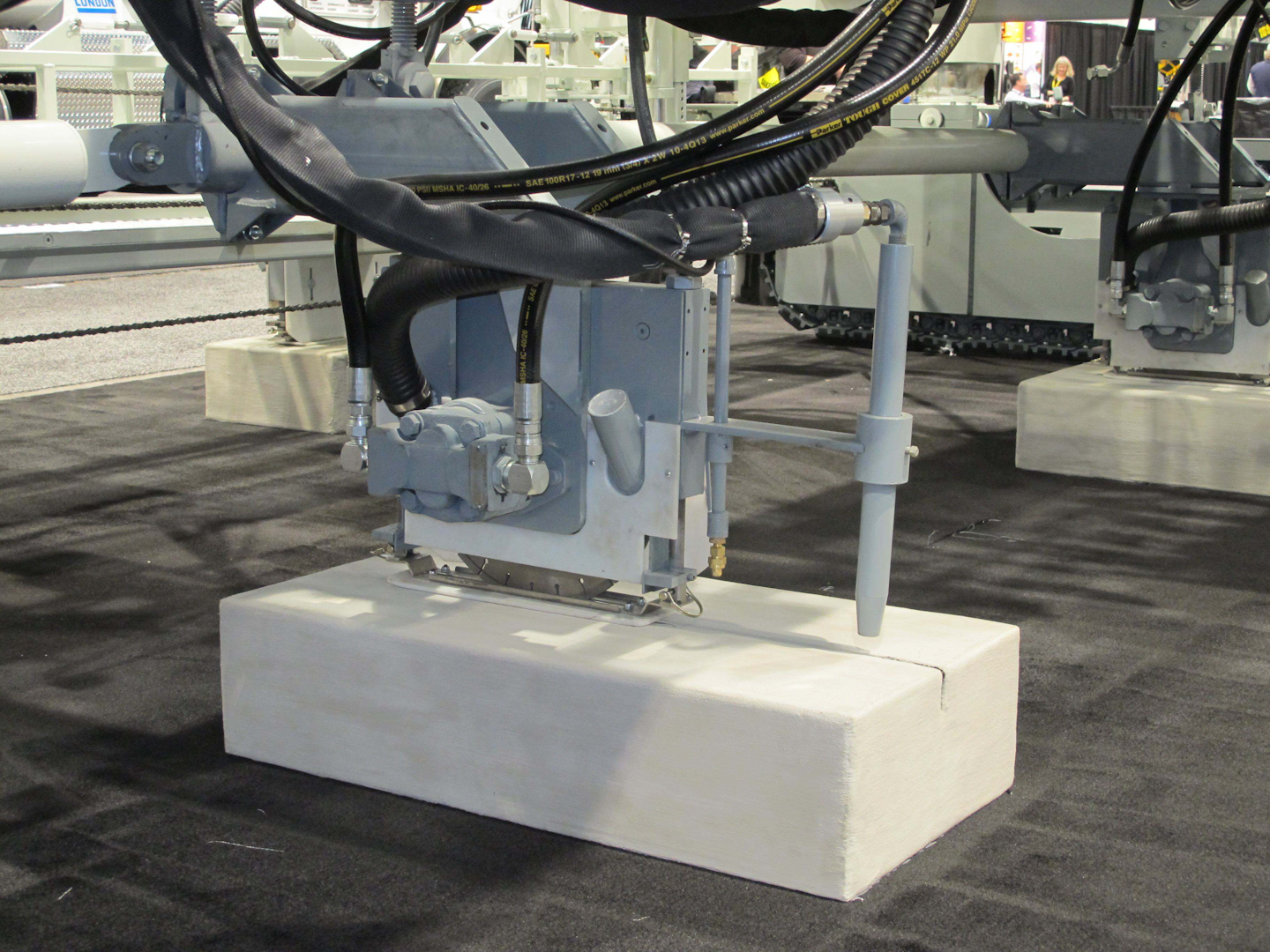 Unveiled at World of Concrete last month, the machine features a blade-only contact method that controls cracking as the concrete cures.
The machine's HEPA filtration vacuum system collects dust and airborne silica and stores it in a 55-gallon drum, while a compressed air nozzle cleans and dries the joint.
A Crafco EZ Series II 1500 melter applies sealant in the final stage based on the joint dimensions and travel speed of the machine.