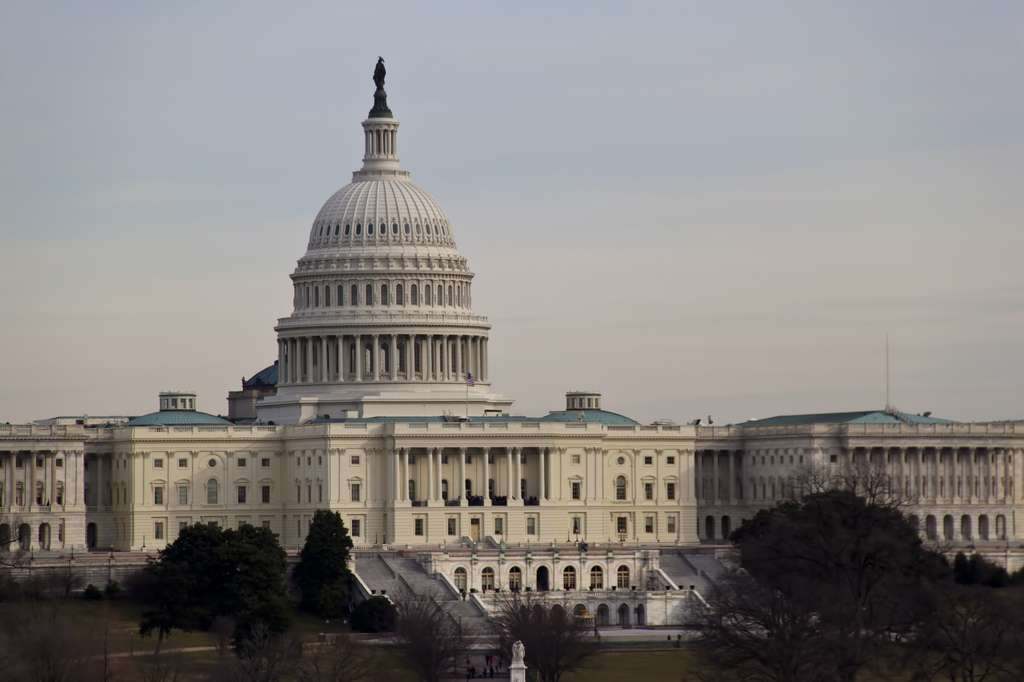 Several transportation leaders offered testimony about highway funding on Wednesday morning at a Senate Committee on Environment and Public Works (EPW) hearing on MAP-21.
The hearing, entitled "MAP-21 Reauthorization: The Economic Importance of Maintaining Federal Investments in our Transportation Infrastructure," kicked off the committee's work on a new highway funding bill, Politico reports.
The hearing featured comments from advocates representing the American Association of State Highway and Transportation Officials (AASHTO), American Road and Transportation Builders Association (ARTBA), the National Association of Manufacturers (NAM) and more.
AASHTO President and Secretary of the Kentucky Transportation Cabinet Mike Hancock said in his testimony that are at risk of facing "serious disruptions as early as this summer if USDOT delays reimbursements to the states for projects already completed."
During an American Trucking Association (ATA) meeting last month, Acting Undersecretary for Policy Peter Rogoff said the DOT may have to slow payments to states to avoid draining the Highway Trust Fund (HTF), which he said isn't providing the necessary funds.
In his testimony, Hancock warned the Senate EPW Committee that postponing reimbursements damages the entire industry.
"States count on prompt payment from the Federal government to be able manage cash flow and to be able to pay contractors for work they have already completed," Hancock said. "Any delay in reimbursement from FHWA will prevent states from being able to pay contractors in a timely manner. In turn, contractors rely on prompt payment from the state to be able to pay their employees and suppliers. Disruptions to this process have the potential to send unwelcome shockwaves throughout the transportation community and other industries indirectly supported by infrastructure investment."
The HTF is projected to run out of funds by September, when the current highway funding bill expires.
ARTBA President Pete Ruane said in his testimony that failing to address the HTF shortfall would result in a "painful scenario" in which more than 12,000 projects could be lost.
Ruane added that increased transparency could improve highway funding.
"There are projects in every state.  Every one of them can be identified by name, and location, and by how much was invested in them," Ruane said.
"We believe one of the federal program's biggest problems is that government at all levels does a poor job of telling the American public how their federal gas and diesel tax dollars are invested each year," he continued. "We believe the public would be impressed and widely support this federal program if they knew the full story."
While most testimonies focused on solutions for the HTF, the International Bridge, Tunnel and Turnpike Association (IBTTA) submitted a written testimony to the committee, offering tolling as a potential solution.
"We would suggest that the tolling option provides both a viable tool to improve infrastructure, as well as a means to help frame and advance the debate over other funding options," IBTTA's testimony stated. "If states are allowed to consider Interstate tolling, some states might advance the concept. But successfully implementing it would happen only after serious public and political debate."
IBTTA Executive Director and CEO Patrick D. Jones said in a written statement that tolling is "used successfully in 34 states" and should be considered as lawmakers create a new bill.
"Every expert looking at this issue acknowledges that the old ways of funding our country's transportation infrastructure won't be enough," Jones said. "As we continue this conversation, we encourage members of Congress to look at all the options for funding transportation, including tolling…"