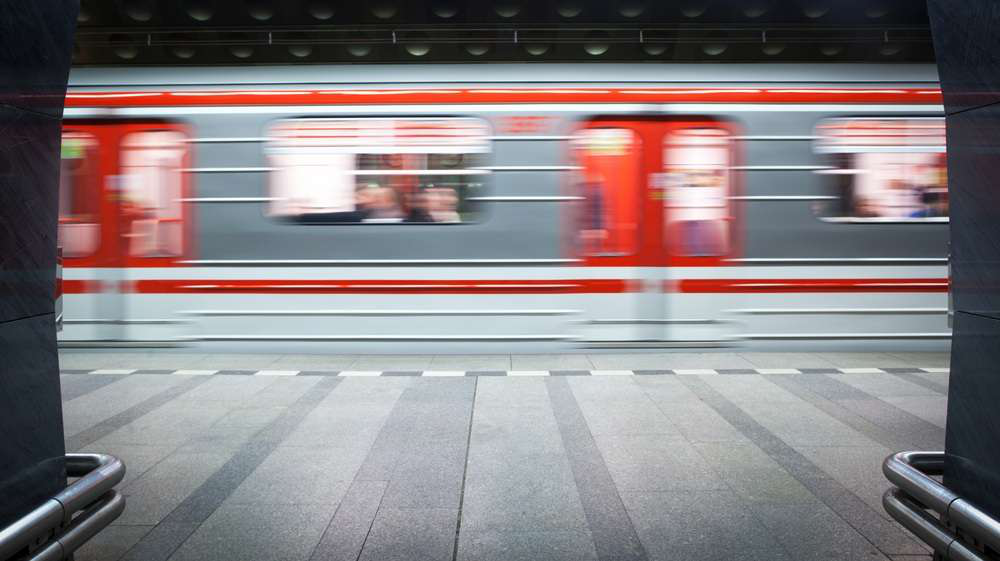 For the original report from CNN on "Europe's 12 most impressive metro stations," click here.
I have ridden Chicago's El train and its suburban counterpart, the Metra, Boston's T train, Washington, D.C.'s Metro, and have even braved New York City's Subway system. Riding these transportation systems are always interesting, but there are some trains/metros that I haven't ridden yet that are pretty unique.
Here are the 12 European metro stations CNN found most impressive:
1. Toledo, Naples, Italy. This station is one of the deepest in Naples – 50 meters – and was designed around light and water. Robert Wilson's "Light Panels" lights up the station underground. The station is part of Naples' network of Metro Art Stations.
2. Westfriedhof, Munich, Germany. The Westfriedhof's platform was aesthetically enhanced by 11 huge, domed lighting fixtures that light the surroundings in shades of blue, yellow and red.
3. Komsomolskaya (Koltsevaya Line), Moscow. Komsomolskaya station has a baroque-style décor with historical mosaics and chandeliered ceilings that resemble a grand ballroom. According to the CNN report, Stalin's 1941 wartime speech inspired the opulence of the mosaics.
4. Olaias, Lisbon, Portugal. This station was built to help transport the nearly 11 million people attending the World Expo in Lisbon in 1997. It is colorful and is considered a modern work of art.
5. Westminster, London. This station of the London Underground is futuristic looking, according to the CNN report, with an "austere concrete and stainless steel design."
6. T-Centralen, Stockholm, Sweden. This is an above-ground station, but the blue and white platform is cave-like and very bold.
7. Bockenheimer Warte, Frankfurt, Germany. Architect Zbigniew Peter Pininski designed the entrance of this station to look like a train car crashing through the sidewalk.
8. "Fosteritos," Bilbao, Spain. Bilbao's metro is the third-largest in Spain and is less than 20 years old. Many of the station entrances have transparent curved-glass entrances, which have been nicknamed "Fosteritos" ("Little Fosters") after their creator, Lord Foster, according to the CNN report. During the day, they let in light, but they are lit up at night.
9. Palais Royal – Musée du Louvre, Paris. The "Kiosque des noctambules" ("Kiosk of the night owls") at the Place Colette station entrance, which was completed in 2000, just as the Paris metro system turned 100 years old, "intertwines dazzling colored beads to form two protective cupolas."
10. Admiralteyskaya, St. Petersburg, Russia. This stop opened in December 2011 and marries both the classic and modern designs. There are "stark curved ceilings and low lighting that complements traditional marble and arched platforms in what's the deepest station in the network," according to the CNN report.
11. Plac Wilsona, Warsaw, Poland. Built in 2005 and named after President Woodrow Wilson, this station looks like it was built by UFOs, according to the CNN report.
12. Staromestska, Prague. Although all of the Prague A Line stations are notable for their "distinctive dimpled metal tunnel walls," according to CNN, Staromestska is the most visited and photographed. There is a different color for each station, according to the report, but "the bubble-wrap design actually strengthens the metal."